Peter (and Marcus) take the plunge!!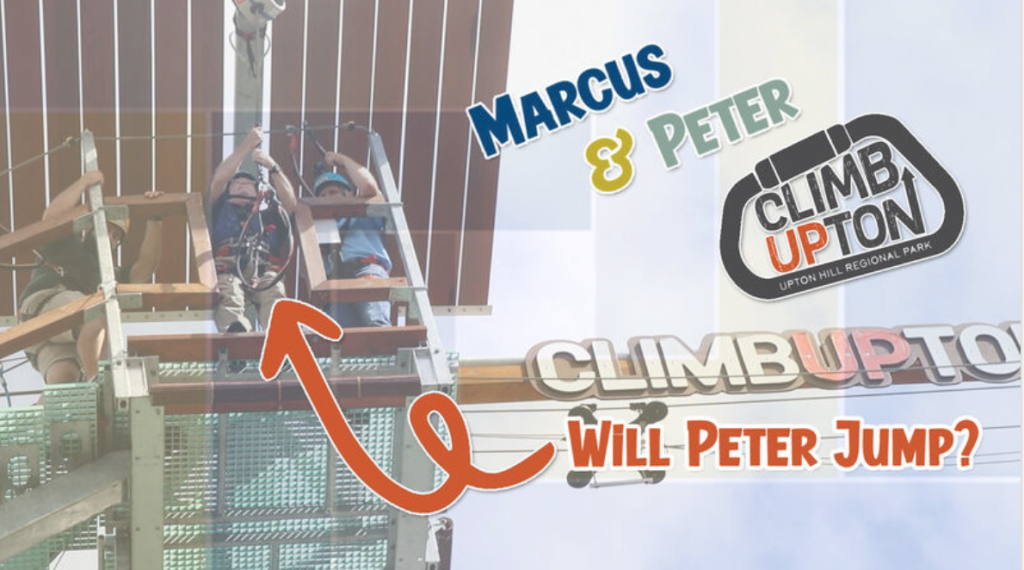 VRSA Managing Director Marcus Hensel, Local Government Specialist Peter Stephenson and Public Safety Specialist Gary Dillon recently visited Climb UPton, a 90-element vertical ropes park located in Arlington, VA. Climb UPton is a part of NOVA Parks and opened this spring.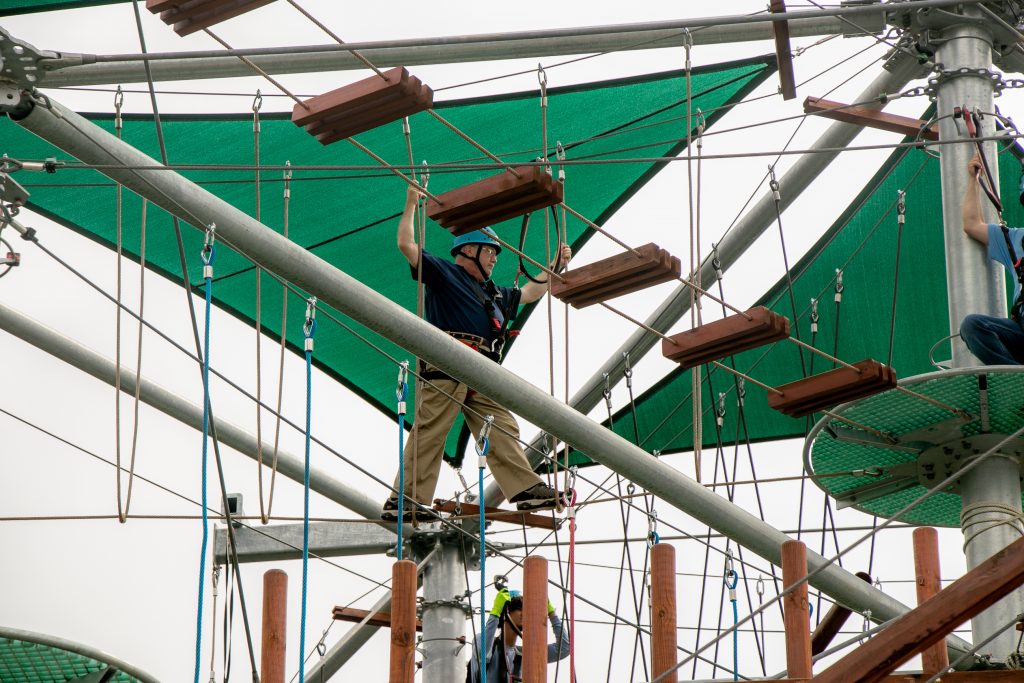 There, the trio climbed the ropes course – met at a picnic table in the sky – and, once back on the ground,  spoke with Parks Operations Superintendent Blythe Russian and Risk Manager Derric Bolton.
"We have a wide variety of parks – so some of them are more conservation parks and others are places like Upton Hill where we created operating revenue to offset expenses," said Russian. "NOVA Parks is unique in that it is 88 percent self-sufficient based on places like Climb UPton and Ocean Dunes waterpark."
NOVA Parks represents three counties and three cities — Arlington County, Fairfax County, Loudoun County, the City of Alexandria, the City of Falls Church, and the City of Fairfax.  The regional park system features 32 parks including hiking trails, golf courses, waterparks, event venues, and more.
Since opening in the spring, Climb UPton has seen more than 10,000 climbers, and received the 2022 Best of Arlington award for a fitness facility.  For more information on NOVA Parks and to watch the group take the plunge, check out the video below!