For many members, the first voice they will hear upon calling VML Insurance Programs (VMLIP) is that of Jannie Butler.
As first report processor and switchboard operator, Jannie makes it a point to go above and beyond to meet member expectations.
"I don't take my work lightly," she says. "If a member needs something or someone, I will get up and go find them if I need to. Our job is to help our members."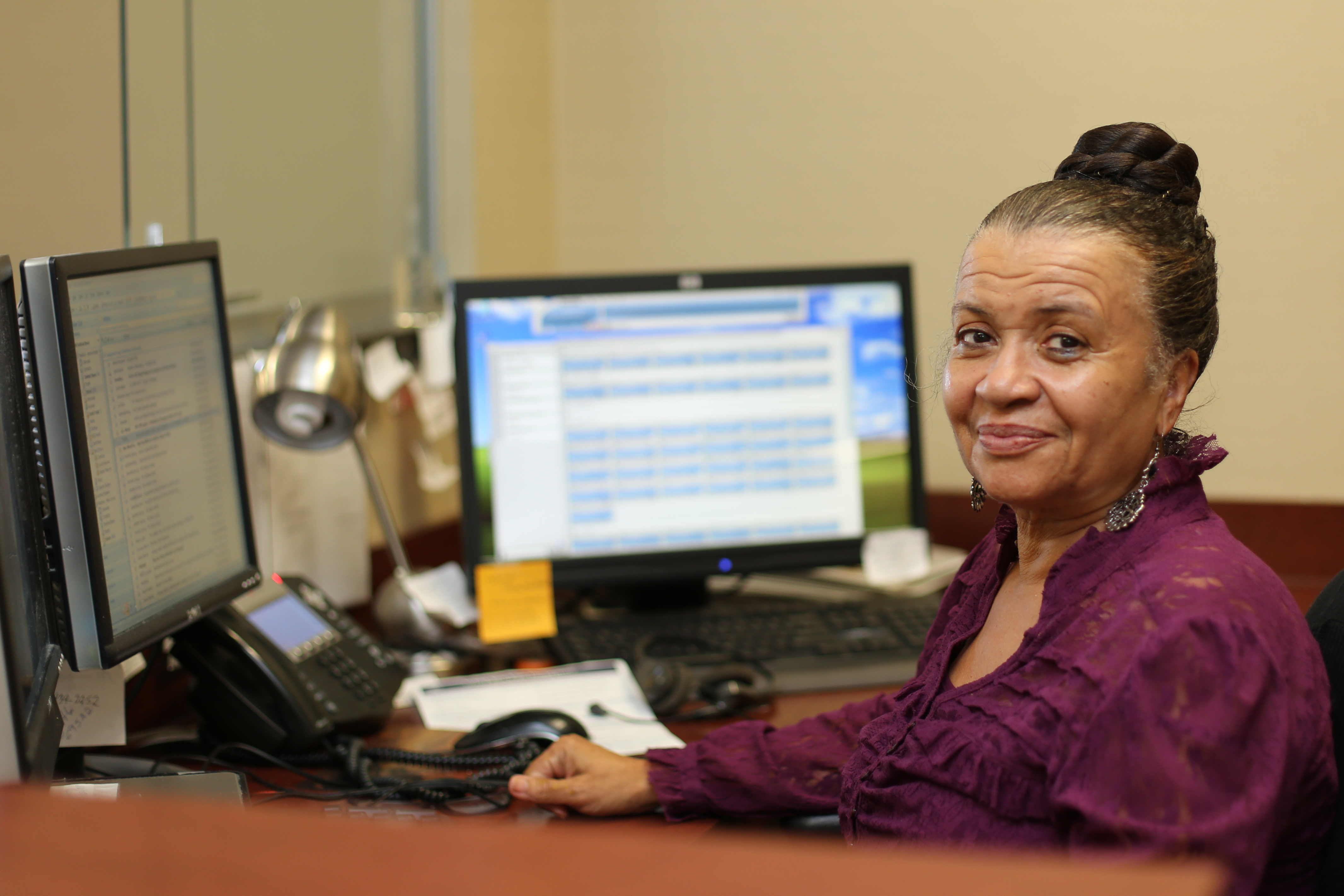 Jannie has worked for VMLIP  for 19 years. Throughout her career, she has worked as a first report processor as well as handled mail, clerical, and many other duties, including serving as a back-up for the switchboard. Last year when the receptionist/switchboard position became available, Jannie approached management to ask if she could assume responsibility for this in addition to her current duties.
She did so for the opportunity to interact with members.
"I like people; I'm a people person," she says. "When I meet someone here, I want to make them feel at home, let them know they are liked."
She says that during her career at VMLIP she has found many lifelong friends.
"Jannie's voice on the phone from Richmond to Fredericksburg always makes me smile," says Rosemary Creekmur, human resources assistant with Spotsylvania County Schools. "She always takes the time to listen and provide inspiration, she has never missed a beat in connecting me to the right person for assistance. I treasure our friendship."
Some, like retired director of member services Greg Dickie, she worked with in a previous career. For 25 years prior to her employment with VMLIP, Jannie worked at Home Insurance Company – some of those years were spent working with Greg.
At Home Insurance, Jannie worked as a workers' compensation rater and also spent 12 years working in information technology.
She was born in Hanover County and has a daughter, son, and seven grandchildren – all boys. Her husband Al is preparing to become a minister, and they spend their Sundays at church.
"I love to sing in the choir," says Jannie.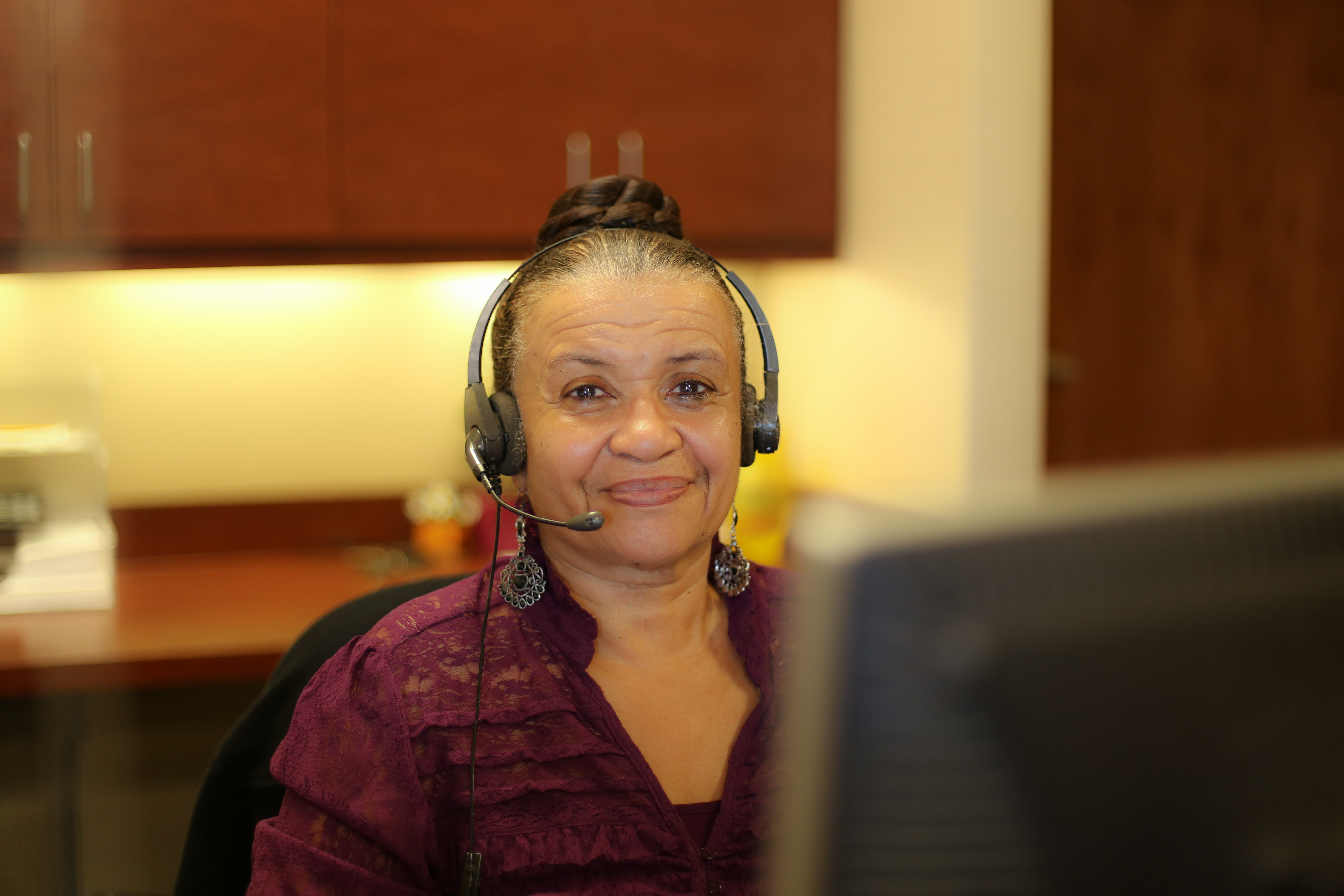 She also loves flea markets. Most Saturdays you will find her at the Azalea Flea Market where she sells jewelry and her husband sells saxophones. Her favorite food is potato salad, and she owns a 60-year-old television set that would work if it had a converter box.
"I have had the pleasure to work with Jannie for the past 19 years," said Robin Duvall, director of workers' compensation for VMLIP. "Jannie is the most accommodating person I have ever met. She is always the first to volunteer to assist our members and staff anyway she can.  Regardless of how busy Jannie is or the switch board gets, Jannie is always friendly, takes time with each caller and will do whatever she can to ensure our callers get the assistance they need."
"VMLIP is lucky to have such a warm and caring person as part of the VMLIP team."
Each month we will spotlight a new staff person on the blog. If you have someone you'd like to hear about, let us know at: hcammarasana@vmlins.org.
VMLIP offers more than just coverage.  We are partners in risk management. How does your insurer stack up?  Having all lines of coverage with VMLIP ensures that your organization is receiving comprehensive coverage and a wide variety of value-added services tailored to Virginia's local governmental entities.  Call for a quote today: (800) 963-6800. For more information on VMLIP visit: www.vrsa.us or follow us on Facebook.
** VMLIP blog postings are offered for VMLIP members to utilize in strengthening their risk management efforts. See copyright information for clarification on sharing this information.