VML Insurance Programs' (VMLIP) Senior Safety Consultant Fonda Craig loves it when members have an "Aha" moment.
"When we've been talking about a safety issue or hazard and finally it clicks," said Fonda. "That's a good feeling."
Fonda has been with VMLIP since December of 2000, and spends most of her time working with members to identify loss areas and provide partnership and assistance to address various exposures.
"We really are partners with our members," said Fonda. "We want to see them succeed and we want to provide them with what they need to meet their goals and do so in a safe way."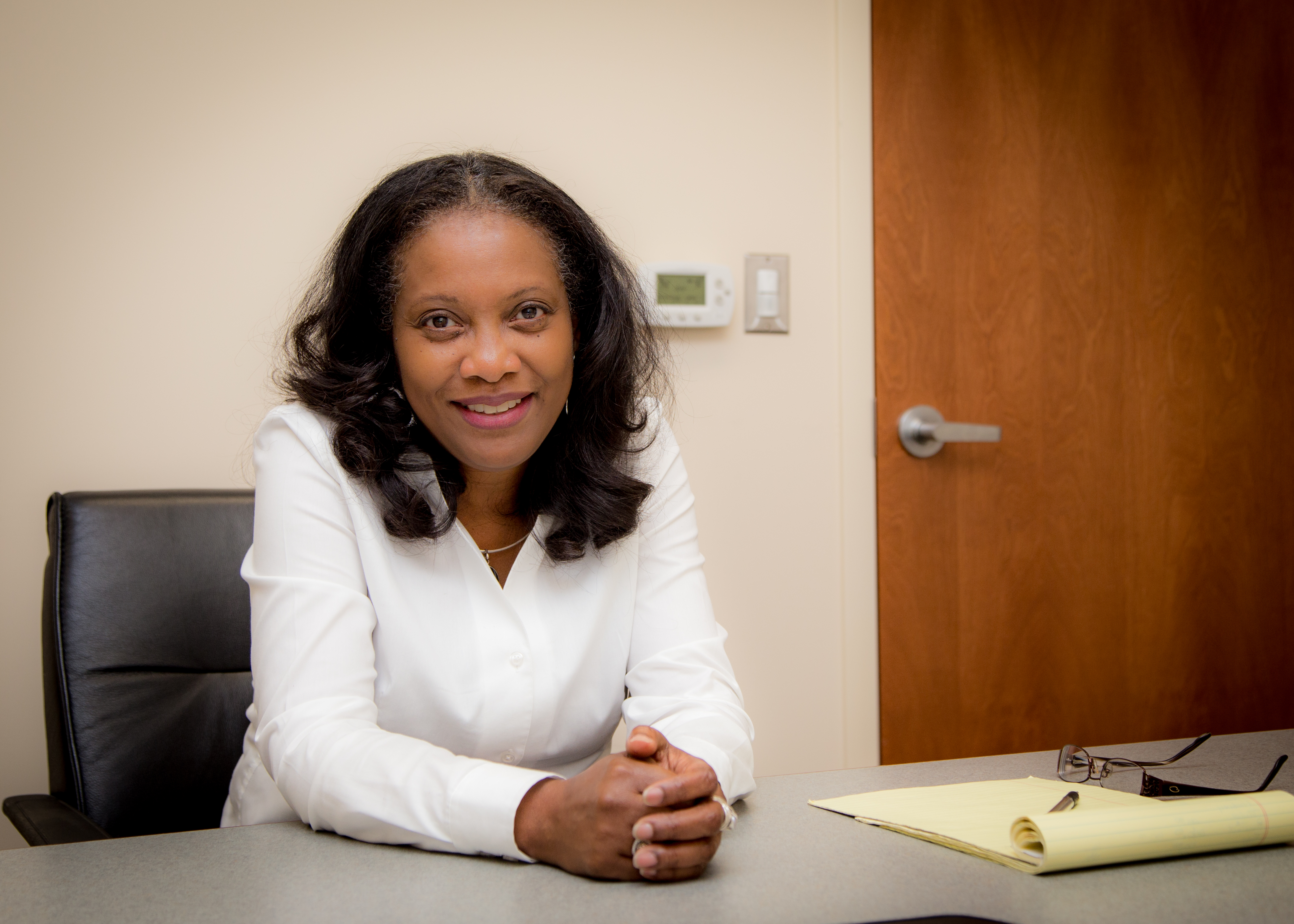 As Senior Safety Consultant, Fonda works with members in Northern Virginia, Charlottesville, Waynesboro, Orange, and a few members East of Interstate 95.
A typical member visit may include reviewing losses and providing suggestions on how to minimize them in the future. Safety recommendations could include providing training – possibly through the VMLIP Online University or VMLIP webinars. Other recommendations may include policy changes or the purchase of safety equipment.
"We will try to find ways to help them with these recommendations," said Fonda. "Such as suggesting that they utilize the grant program to fund safety equipment, or to utilize the Where the Rubber Meets the Road (WTRMTR) campaign to address auto losses."
Fonda conducts site visits, serving as a second set of eyes to identify and address hazards. She may visit members to assist in incident investigations and determine where the member may still be vulnerable, and recommend improvements to prevent future incidents. She often attends member safety committee and accident review committee meetings to lend her experience and insight.
Before coming to VMLIP, Fonda spent more than 14 years as a loss prevention consultant with Liberty Mutual, where she worked alongside VMLIP Director of Safety Services Beth Rosenthal. At Liberty Mutual, she worked with national accounts to address losses – primarily with fleet accounts.
"I provided training and worked with clients to improve their processes, such as driver selections, investigation, and driver training," said Fonda.
"In fact, fleet safety is near and dear to Fonda's heart – having experienced several family losses due to motor vehicle accidents.
When VMLIP launched the WTRMTR campaign, Fonda was immediately on board.
"Cognitive distraction is huge," said Fonda about the biggest challenge facing drivers today. "And it's hard for people to make a change in this area when so many don't understand, or even realize that their mind has wandered onto other things and is not focused on driving."
In her almost 16 years with VMLIP, Fonda has enjoyed watching the program grow in the resources and services provided to members. She also particularly loves the feel of working with a smaller organization.
"I feel like here at VMLIP, management really cares about their employees," said Fonda.
Fonda has a degree in applied math from Virginia Commonwealth University. She finds herself drawn to the focus on data analytics being pursued by the pool – and is often found at the desk of VMLIP Data Analyst Kari Soniat.
"I want to be able to bring meaningful reports to our members when I go out on visits," said Fonda. "This information helps to support our safety recommendations to members, and for them to justify changes to the decision makers within their organizations."
Fonda was born and raised in Richmond where she lives with her 16-year-old daughter and volunteers to judge at Lego Robotics competitions around the state. She loves light-hearted movies and spending time with her two sisters and her brother.
For more information on VMLIP Safety Services, visit: www.vrsa.us.
VMLIP offers more than just coverage.  We are partners in risk management. How does your insurer stack up?  Having all lines of coverage with VMLIP ensures that your organization is receiving comprehensive coverage and a wide variety of value-added services tailored to Virginia's local governmental entities.  Call for a quote today: (800) 963-6800.  For more information on VMLIP visit: www.vrsa.us or follow us on Facebook.
** VMLIP blog postings are offered for VMLIP members to utilize in strengthening their risk management efforts.  See copyright information for clarification on sharing this information.