The VRSA 2022 Annual Meeting will be held virtually on Friday, May 6. This is in addition to a number of upcoming engagements, outlined below:
---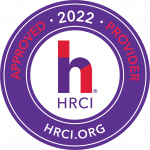 Event: Best Practices: Employee Discipline and Termination
Date: Wednesday, April 27, 1:30 p.m.
Presenter: Tina Stevens, Director of Human Resources
This virtual engagement will discuss employee disciplinary issues and how to terminate appropriately when necessary.  Register here.
---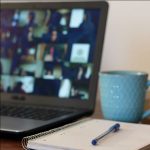 Event: VRSA 2022 Virtual Annual Meeting
Date: Friday, May 6, 9:30 a.m.
As VRSA's Inclusion Residency concludes, hear from our Inclusion Resident Dr. Robin Stacia on the accomplishments and discoveries participating members have made throughout the year. Attendees will also hear from representatives from the Cities of Staunton and Harrisonburg. These cities will discuss their work with Dr. Stacia as recipients of VRSA's Inclusion Project Grant funds. Register here.
---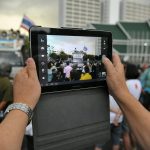 Event: Telling Your Story on a Zero-Dollar Budget
Date: Wednesday, May 11, 10 a.m.
Presenter: Hollie Cammarasana, Director of Communications
Telling your organization's story is an important part of connecting and engaging with your audience. In this virtual engagement, learn how to identify and frame your story, tips for interviewing, and how to use your smartphone or other devices to capture and create videos and photographs that will captivate and engage with your audiences. Register here.
---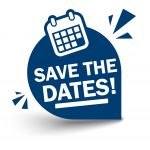 Event: VRSA Fall Workshops
Dates: Thursday, Sept. 15: Fredericksburg; Friday, Sept. 16: Williamsburg; Wednesday, Sept. 21: Wytheville; Thursday, Sept. 22: Staunton
This September the VRSA fall workshops are back! VRSA staff and presenters will be in Fredericksburg, Williamsburg, Wytheville, and Staunton providing information on topics that are most pressing to members. Look for a full agenda and registration online soon.