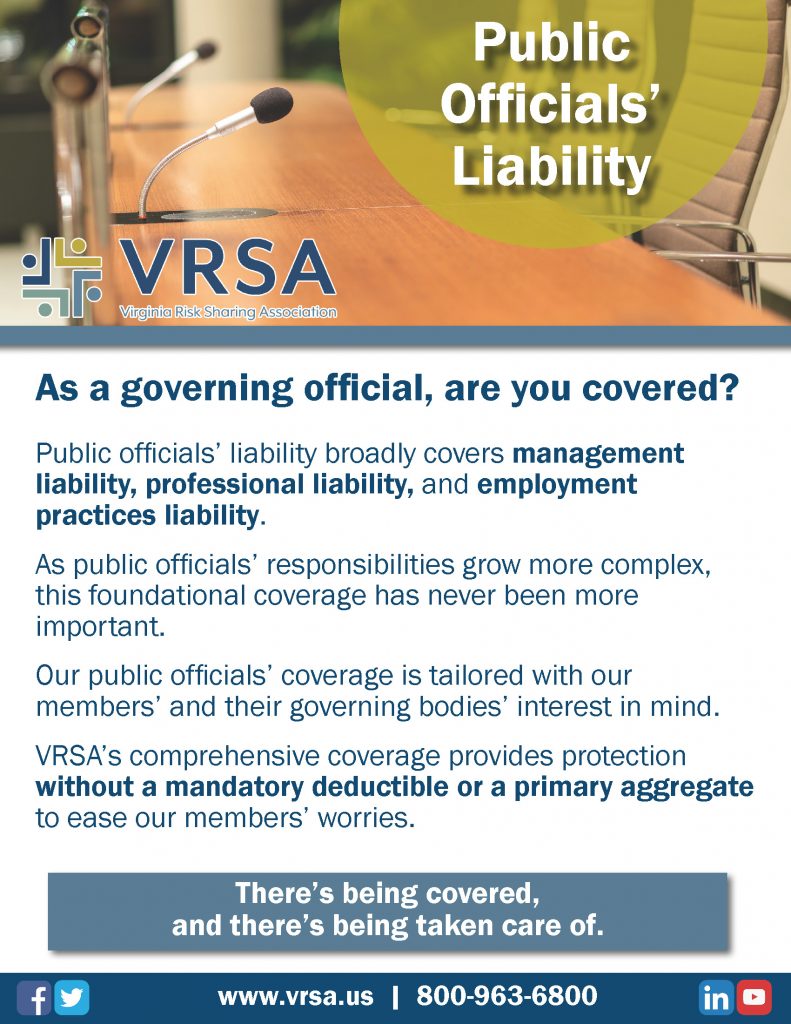 Public officials' liability broadly covers management liability, professional liability, and employment practices liability.
As public officials' responsibilities grow more complex, this foundational coverage has never been more important.
Our public officials' coverage is tailored with our members' and their governing bodies' interest in mind.
VRSA's comprehensive coverage provides protection without a mandatory deductible or a primary aggregate to ease our members' worries.
There's being covered, and there's being taken care of.