VML Insurance Programs (VMLIP) welcomes a new member to the Member Services team.  On Nov. 1 Lisa Schenk joined Greg Dickie and Harry McMillen as an account executive in Member Services.   
Schenk has more than 20 years of insurance industry experience and most recently worked with Bankers Insurance as a commercial sales executive.  She holds a Certified Insurance Counselor (CIC) designation.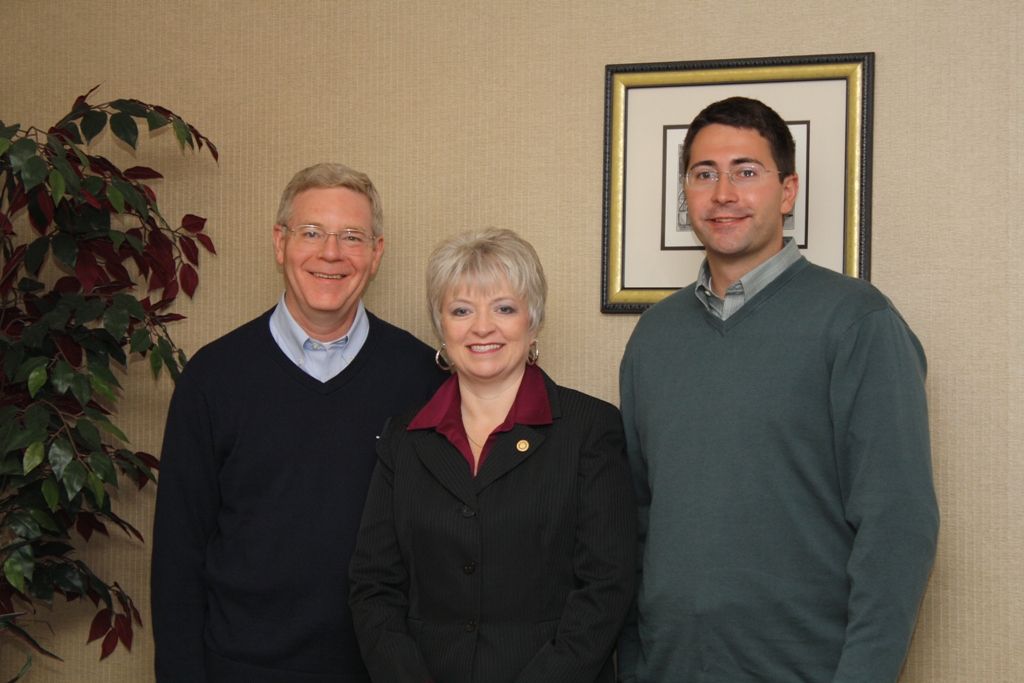 (L to R): Greg Dickie, Director of Member Services; Lisa Schenk, Account Executive, and Harry McMillen, Account Executive
With a new addition to the team the state has been divided into three territories.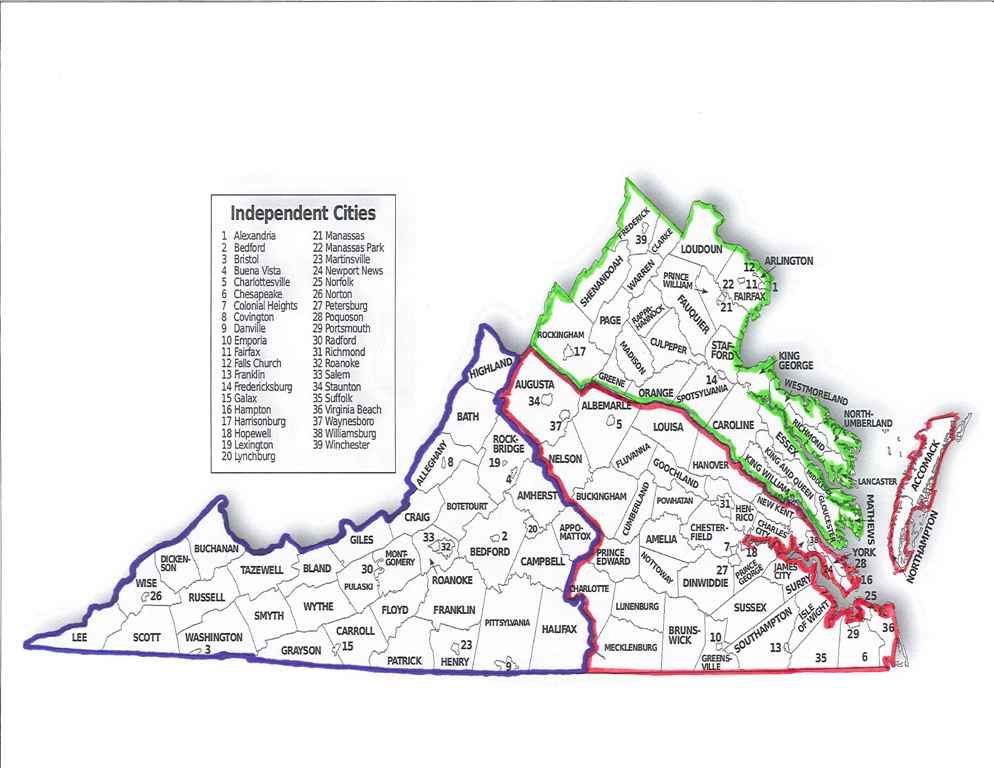 Harry McMillen will continue to work with members in Southside Virginia and Hampton Roads, as signified by the red boundaries of the map.  He will also be working with members in the central part of the state and the Eastern Shore. 
Greg Dickie will continue to work with members in the Northern Shenandoah Valley area, Northern Virginia, and the Northern Neck as signified in green.  Lisa Schenk will work with members in the Western and Southwestern parts of the state as signified in blue.  (Select the map to see it enlarged.)
Schenk grew up in Vinton, Virginia.  She lives with her husband and five dogs just outside of Rocky Mount and is a member of the Rocky Mount Rotary Club.  Welcome Lisa!