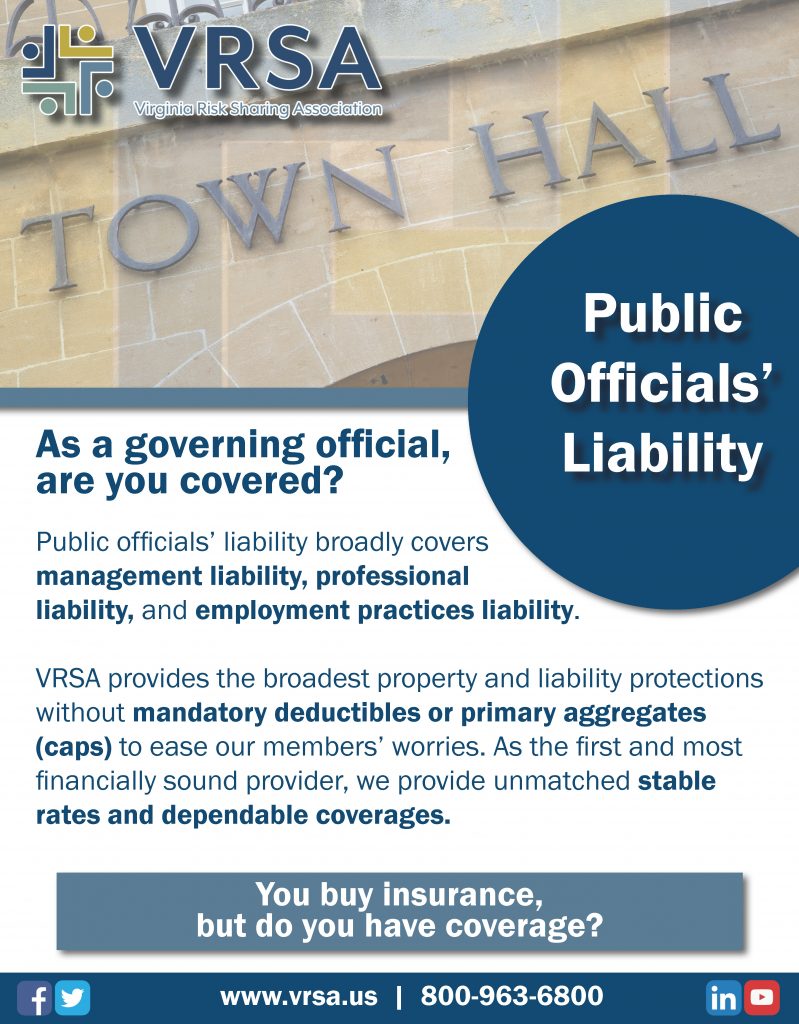 Public officials' liability broadly covers management liability, professional liability, and employment practices liability.
Our public officials' coverage is tailored to our members and their governing interests. That's because we work entirely on behalf of our members – not external stakeholders. VRSA is unique in that we are truly member-owned and governed, with no outside interests.
VRSA's comprehensive coverage provides protection without a mandatory deductible or a primary aggregate to ease our members' worries.