By Peter Stephenson, VRSA Local Government Specialist
Last year at the VRSA 2019 Annual Meeting, we took some time to talk about emerging risks for local government and our political subdivision members.  These were subsequently identified and categorized here.
Unfortunately, some of them, such as cyber security and fraud, blasted forward past emergence and became a large-scale occurrence.
What will the new decade hold for us?
Liability for public officials could be one of the emerging risks identified to move front and center, especially if political discord, lack of civility and polarizing views within our communities increase further.  Certainly, our aging public assets and infrastructure will remain a real risk and challenge.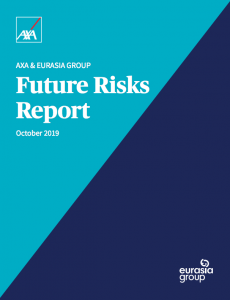 According to the 'Future Risks Report' published by the AXA Group in late 2019, the following ten major emerging risks were identified:
Climate Change
Cyber Security
Geopolitical Instability
Social Discontent and Local Conflicts
Natural Resources Management
Artificial Intelligence and Big Data
Pollution
Pandemics and Infectious Diseases
New Threats to Security
Macroeconomic Risks
Going from this more global perspective to the local level, I also read with interest an online Curbed article by Patrick Sisson, entitled '8 Issues that will Define Cities in the 2020s.' Sisson identified the following key issues city leaders will be forced to confront in the decade ahead.  These issues are:
Car Free or Car Focused?
Rise of Self Powered City (Electric vs. Natural Gas)
Density – Can We Live Together?
What to Save, What to Leave Behind? (Managed Retreat & Climate Change)
Increased Challenge of Staying Cool
Seniors in the City (aka Silver Tsunami)
Economic Inequity, Job Concentration and Artificial Intelligence
Surveillance Systems and Civil Rights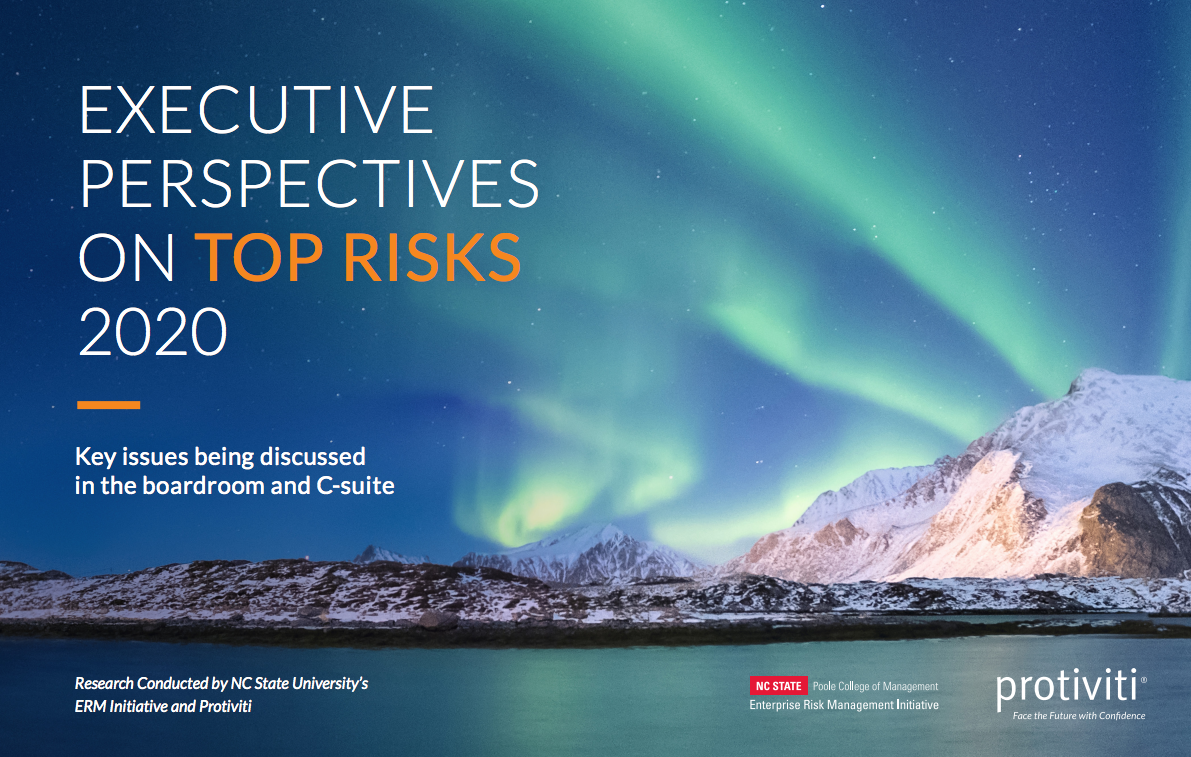 While another recent report entitled, 'Executive Perspectives on Top Risks for 2020' from N.C. State University's Enterprise Risk Management (ERM) Initiative reflects that for not-for-profit and governmental organizations these risks are a growing challenge:
Significant resources required to ensure privacy/identity management and information security/system protection & cyber threats that have the potential to significantly disrupt core operations and damage reputation;
Resistance to change is restricting organizational ability to make necessary adjustments to core operations; and
Ability to attract and retain top talent is limiting organizational succession planning and achievement of operational targets.
As VRSA celebrates 40 years of service to our members, the Virginia General Assembly is starting with a new majority and leadership.
The new biennium budget will include consideration of many items impacting local government including broadband, land use, human resources and workers' compensation.  State aid for local law enforcement, schools and street maintenance has not kept pace with needed expenditure growth.  Additionally, unfunded mandates to localities are always a potential risk when new laws are passed.
We all hope not, but is another recession just around the corner?
History does have a way of repeating itself.  One thing is certain, there is never a dull moment here in the Commonwealth. Rest assured, VRSA remains committed to protecting our members' assets and promoting risk management affecting strategic objectives through expansive coverages, services and resources.