By Peter Stephenson, Virginia Local Government Specialist
It appears that transportation is the next big prize in the digital economic revolution.  However, is it supply or demand "driven," and how can our already challenged transportation infrastructure accommodate this connectivity crossroad?
Most towns and cities today struggle to pay for basic maintenance of existing roads and right of ways, let alone add more required smart technology components into the mix.
With autonomous transportation, the risks will change but not disappear.
Will these risks shift lanes from drivers to the municipalities that own the roads eventually communicating with self-driving vehicles?  What about data storage and cyber security issues? The public sector liability is largely unknown.
What does appear certain, is that most major technology companies and car makers are scrambling to either collaborate or form alliances.
The future focus will be on managed fleets of vehicles versus individual consumer ownership as we have known it for the past century.
Will municipalities want to be fleet owners for public transit in this new reality or will local and regional public transit become, simply, a faded memory?
Fairfax County is pursuing a pilot program for an autonomous shuttle bus service between the Merrifield Mosaic District and the Dunn Loring Metrorail Station. However, this is not simply a 'big city' technology application.
In Crozet, located just off the I-64 corridor between Charlottesville and Waynesboro in Albemarle County, a new autonomous shuttle service will be launched this spring as a collaborative public-private venture.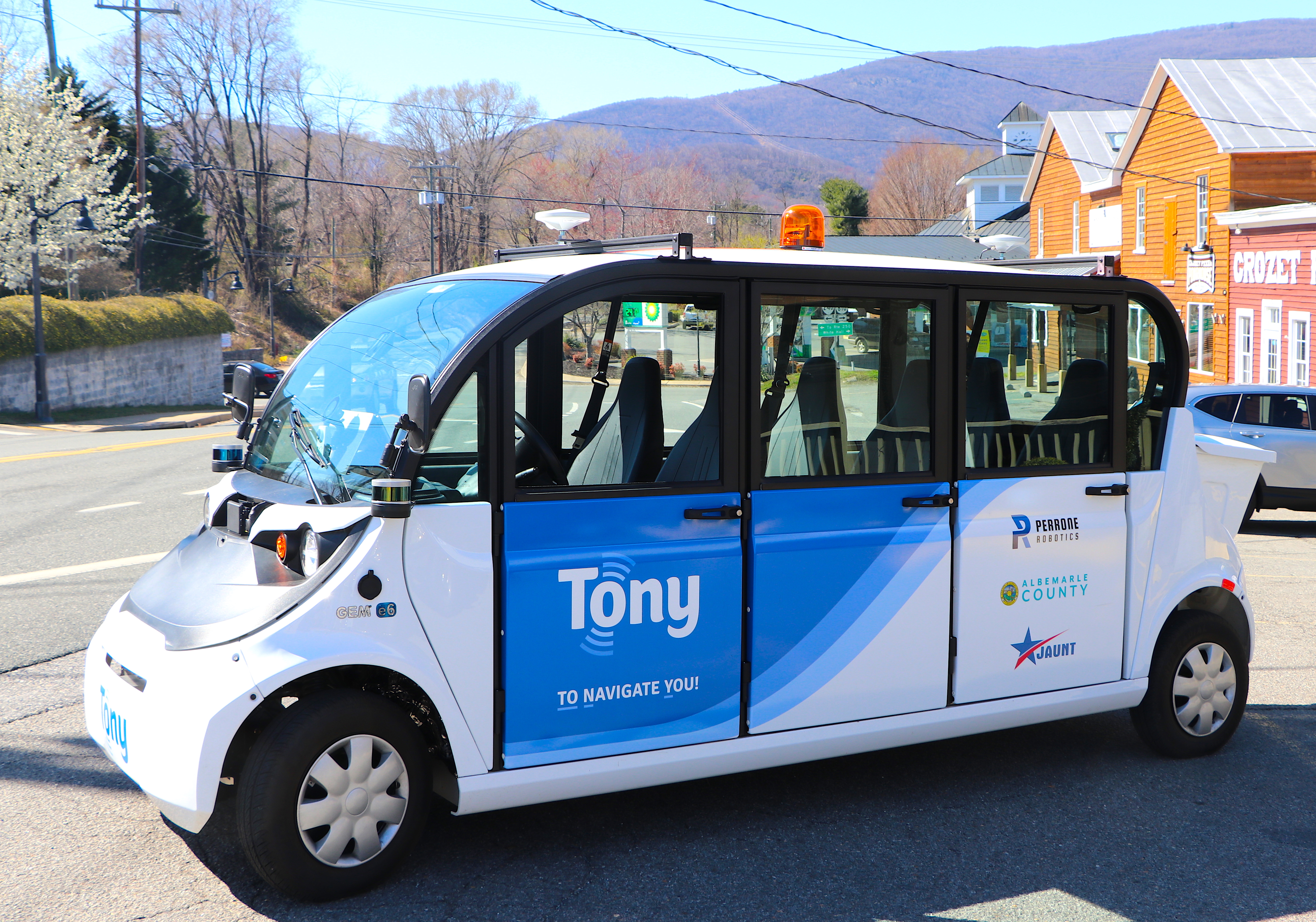 This might come in handy the next time I want to stop by Crozet Pizza for a bite to eat but can't find a nearby place to park!
Will driverless trucks fill our highways before autonomous cars?  There seems to be a nationwide shortage of truck drivers and some might argue the rural areas of our country are better places for self-driving vehicles to operate safely.
There is hope that an autonomous vehicle revolution will reduce traffic congestion as cities continue to grow.
Will pay as you go ride sharing reduce the current number of vehicles on the road, in parking lots and garages?
Our current combination of road and street functions that have been created over the years haven't worked out so well in many cases.  Perhaps further modes of transportation will actually decelerate progress.
Will the rise of autonomous vehicles also reduce accidents with pedestrians or will human error, so often the cause today, be replaced with computer error?
Thankfully, the Virginia Smart Road in Montgomery County, VA, and other state of the art research facilities are exploring how connected vehicle systems will function on all roadway types.
While they search for answers to these types of questions in the days ahead, we will fasten our seatbelts and continue to monitor the pending implications for Virginia local governments.