The Virginia Freedom of Information Act (FOIA) is the state law governing access by citizens of Virginia, and representatives of the media, to public records and to meetings of public bodies.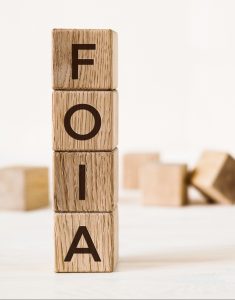 FOIA provides that, with some specific exemptions and exceptions, all meetings of public bodies shall be open to the public, and all public records open for public inspection.
Since any public body employee could receive a FOIA request, this virtual engagement will provide a general overview of FOIA and how to handle such a request. All employees who may field such a request are encouraged to register.
This virtual session, scheduled for Wednesday, Nov. 8 at 10 a.m., will be presented by Alexander R. McDaniel, Esquire, with Crenshaw, Ware & Martin, P.L.C.
Register here.