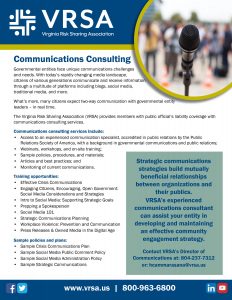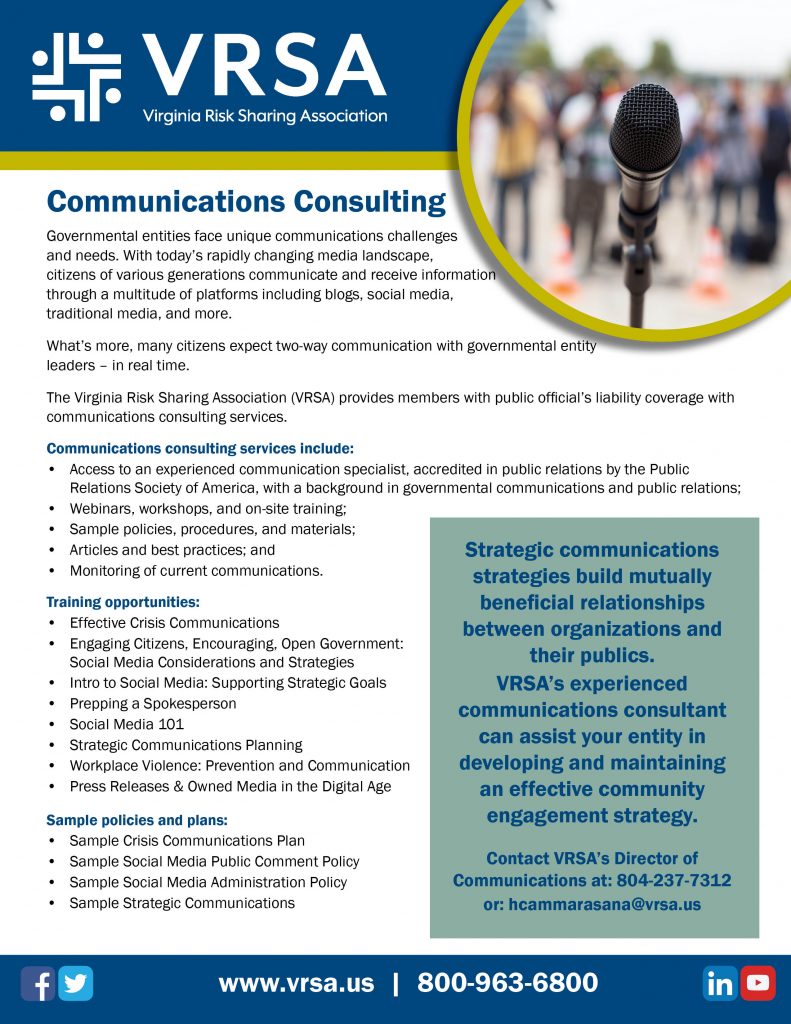 VRSA provides communications consulting services to eligible members purchasing public official's liability coverage, at no charge, to assist in navigating the unique communications challenges of public entities.
The services, provided by VRSA Director of Communications Hollie Cammarasana, include virtual engagements, in-person trainings, sample policies and procedures, and personalized assistance based on your entity's needs.
The City of Franklin, comprised of eight square miles within Southampton County, utilized this personalized service in December 2022, after a plane crashed near the runway of their municipal airport.
"We unfortunately had a plane crash at our municipal airport," said City Manager Amanda Jarratt. "So we reached out for assistance on how to manage the communication associated with the plane crash."
Cammarasana assisted Jarratt in providing a response to media inquiries, as well as on navigating the crisis from a public relations standpoint.
"Being a smaller locality we do not have a PIO [public information officer] so we share that duty across the municipality," said Jarratt. "In an incident like this, it's always good to have outside guidance and advice, and it's a wonderful service VRSA offers."
In addition to communications services, VRSA Consulting is offered to help ease members' worries in the areas of human resources, local government, and public safety. These are offered as part of the VRSA Difference.
Learn more about VRSA's communications services and how they assisted the City of Franklin in the video below.