VML Insurance Programs (VMLIP) is excited to announce that as of July 1, law enforcement members may now receive Virginia Department of Criminal Justice Services (DCJS) partial in-service credit for online courses taken through the VMLIP Law Enforcement Academy.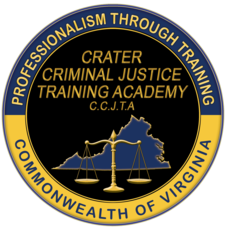 VMLIP has partnered with the Crater Criminal Justice Training Academy (CCJTA), to allow law enforcement personnel who successfully complete an approved online course through the VMLIP Law Enforcement Academy to receive DCJS in-service credit.
To receive credit, an officer must first successfully complete a course. Once completed, a notification will automatically be sent to CCJTA. The academy will then provide an In-Service Transfer Credit Form (ISTC) to the officer, who can then provide this to his/her assigned academy of record.
It is important to note that courses completed outside of the approval sessions below will have to wait until the next online sessions to receive the ISTC.
Online  Sessions:
January 1 – March 15
April 1 – June 15
July 1 – September 15
October 1 – December 15
For more information, contact VMLIP Law Enforcement Specialist Gary Dillon at: gdillon@vmlins.org.