July 1, 2020, brought significant legislative changes to the heart/hypertension and cancer presumption statutes for public safety officers, as well as  new post-traumatic stress disorder (PTSD) legislation for firefighters, emergency medical services (EMS) personnel and law enforcement officers.
The Virginia Risk Sharing Association (VRSA) has updated the What Employee's Need to Know (WENK) document on the member website to incorporate these changes and added a new bulletin that provides an overview of the PTSD legislation.
Cancer Presumption
The cancer presumption underwent several significant changes.  Three additional cancers were added to the list of cancers presumed to be work-related: colon, brain, and testicular cancer.
The requirement for a firefighter to prove contact in the line of duty with a toxic substance known or suspected to have caused the diagnosed cancer was removed from the statute.  And finally, the required years of service was reduced from 12 years to five years of service.
Heart/Hypertension Presumption
Under the heart/hypertension presumption, a five- year service requirement was added.  To qualify, a  public safety officer must serve at lease five years in the position before being entitled to the presumption.
PTSD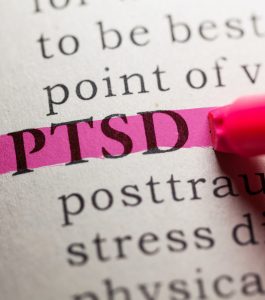 New PTSD legislation was adopted for firefighters, EMS personnel and law enforcement officers. This statute does not create a presumption of compensability for PTSD for public safety officers. The statute provides limited workers' compensation benefits to qualifying public safety officers that meet certain requirements who suffer a 'qualifying event" on or after July 1, 2020.
The statute (§65.2-107) imposes specific provisions on employers of law enforcement officers and firefighter – that our members need to be aware of and must comply with by January 1, 2021.  Following is the language from the statute pertaining to these provisions/policies:
No later than January 1, 2021, each employer of law-enforcement officers or firefighters shall (i) make peer support available to such law-enforcement officers and firefighters and (ii) refer a law-enforcement officer or firefighter seeking mental health care services to a mental health professional.
Each fire basic training program conducted or administered by the Department of Fire Programs or a municipal fire department in the Commonwealth shall provide, in consultation with the Department of Behavioral Health and Developmental Services, resilience and self-care technique training for any individual who begins basic training as a firefighter on or after July 1, 2021.
Please contact your workers' compensation claims representative or VRSA Director of Workers' Compensation Claims Robin Duvall with any questions.