Retired Smithfield Town Manager Peter Stephenson has joined VMLIP as a Local Government Specialist.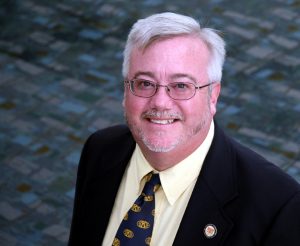 In this role, Stephenson, who previously served for more than 10 years on the VMLIP Members' Supervisory Board, will consult with members to help identify and respond to challenges faced by local governments.
"Peter has more than 32 years of extensive experience in local government – including more than 20 as the Town Manager of Smithfield," said VMLIP Managing Director Steve Craig.
"Through his tenure on the VMLIP Members' Supervisory Board, Peter has also come to understand a lot about risk management and the resources and services VMLIP can provide to our members. We couldn't be more pleased to have him join us and work with our members."
In this position, Stephenson will work to build relationships with members to help identify the challenges they face, as well as devise strategies to address those challenges utilizing VMLIP resources, coverages and services.
"I am thrilled to be able to combine my passion for pooling with my career of service to Virginia local government," said Stephenson. "VMLIP consistently adds value for its members, and I am proud to be a part of the team in this new role."
Stephenson will focus on identifying challenges in government finance, planning, compliance, and budgeting.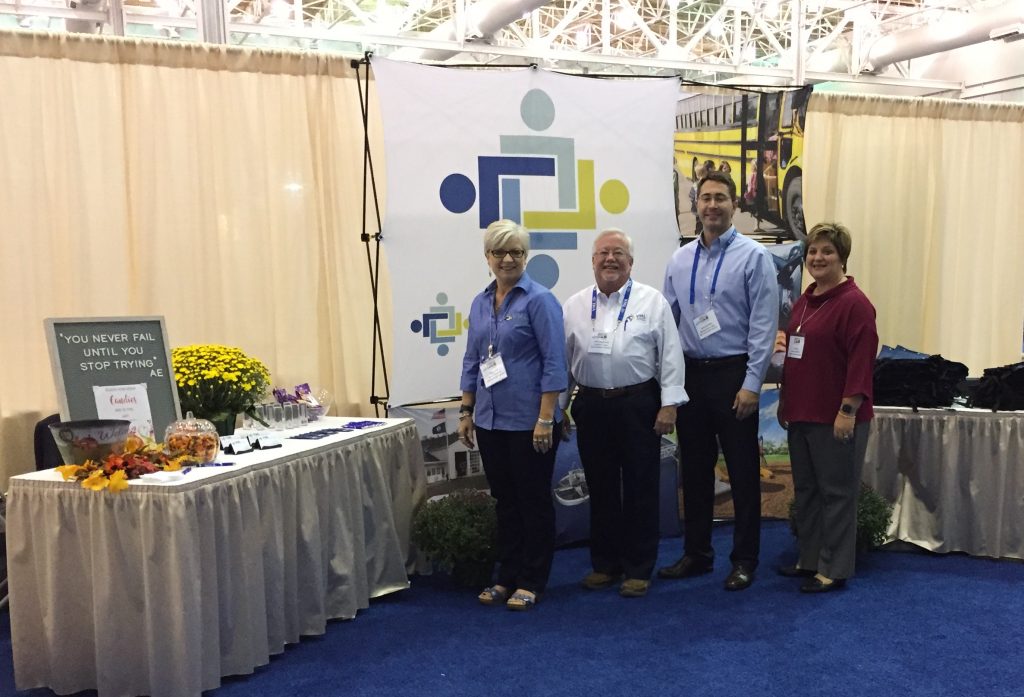 After receiving his undergraduate degree in city planning from Iowa State University, Stephenson began his career in public service while studying for a master's degree in urban and environmental planning from the University of Virginia. While attending classes, he began an internship with the City of Charlottesville in planning, working mostly with redevelopment and housing.
"I was able to work for Glenn Larson, who is iconic in the planning community," said Stephenson.
After graduating, Stephenson worked for a year in the James City County planning department before moving to Northern Virginia to work on long-range planning for the Town of Leesburg.
"The town had just annexed from Loudoun and was growing quickly," said Stephenson.
A few years later, the deputy town manager position opened and Stephenson decided to apply. He got the job and immediately began taking additional courses at Shenandoah University in public administration.
"Leesburg taught me a lot," said Stephenson. For example, the town owned an airport – whose management was added to Stephenson's responsibilities.
It was from Leesburg that Stephenson moved to Smithfield where he would serve as town manager for the next 22 years.
"I started in the midst of a large snowstorm in 1996," said Stephenson.
During his tenure, the town became the smallest in Virginia to earn the American Public Works Association (APWA) accreditation, the second smallest for Certified Crime Prevention Community Program, and to have their law enforcement also become accredited.
"The professionalization of our staff and town is something I take pride in," said Stephenson.
"When we first purchased coverage from VMLIP, we had no safety committee and didn't do much in the way of risk management. Once we joined, we began improving dramatically by taking advantage of all the services offered, from human resources to law enforcement and risk management."
However, out of all that he has helped the town accomplish, he is most proud of the Pinewood Heights relocation project – a project which began with the goal of moving nearly 90 families from rundown homes located behind Smithfield Foods' packing plant. The residences, which were built nearly 70 years ago, were designed originally for plant workers and now back up to undesirable environmental conditions.
"I saw the living conditions of those families, and I knew we had to act," said Stephenson.
Through funding from the Virginia Department of Housing and Community Development and two percent of the town's meal tax revenues, the project began in 2006 and is concluding at the end of this year. The town utilized the funds to purchase the homes and to pay the difference in costs for homeowners who have moved for the first 42 months after they move.
"At first the residents were skeptical," said Stephenson. "But as the project has progressed we've seen residents move from that early skepticism to anticipation of when they would move."
After he retired this summer, Stephenson took some time off before starting this new position with VMLIP. Now that he's working again, he's particularly excited about helping other VMLIP members achieve their goals.
"Coming from the local government side of things, as well as having ten years on the VMLIP board, helps me bring a new perspective to relationship-building and partnership between VMLIP and our members," said Stephenson.
In this new role, Stephenson will be attending conferences, meeting with planning district commissions, working with associations related to VMLIP members, and more to find ways in which VMLIP can continue to partner with members to help them achieve their risk management goals.
"Peter brings with him a myriad of skills that will be of great use to our membership.  We are fortunate to have him on board," said Craig.
For more information on how VMLIP can work with your entity, contact your member services representative at (800) 963-6800.