When asked how he began his career in the insurance industry, the answer you'll get from Scott Martin is that his dog got him into it.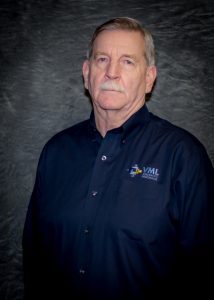 Scott met Jim Washburn, a controller with Aetna, when he went to pick up a Whippet puppy from Washburn's home. As their families became friends, Washburn suggested he apply for a claims representative position with Aetna. It was then that Scott's 30+ year career in insurance began.
For the next ten years, Scott worked as an outside adjuster for Aetna, repeatedly turning down offers to become a supervisor.
"I liked being out in the field," said Scott.
However, after a decade he tired of being on the road and asked to be promoted to supervisor. Shortly thereafter, he was assigned as a supervisor in the auto/property unit overseeing bodily injury claims for Philadelphia, East Pennsylvania, and Delaware.
From there, Scott moved to the Boston suburb of Brockton where he continued to work until he left Aetna, 17 years to the day from when he was hired.
Back in Virginia, Scott began working for Alexis, which was a part of Alexander and Alexander – which acted as a third-party administrator (TPA) for VML Insurance Programs (VMLIP) at the time. As a supervisor of claims, Scott worked with Alexis. After several mergers and purchases of the company, Scott saw that the continued downsizing would impact his career.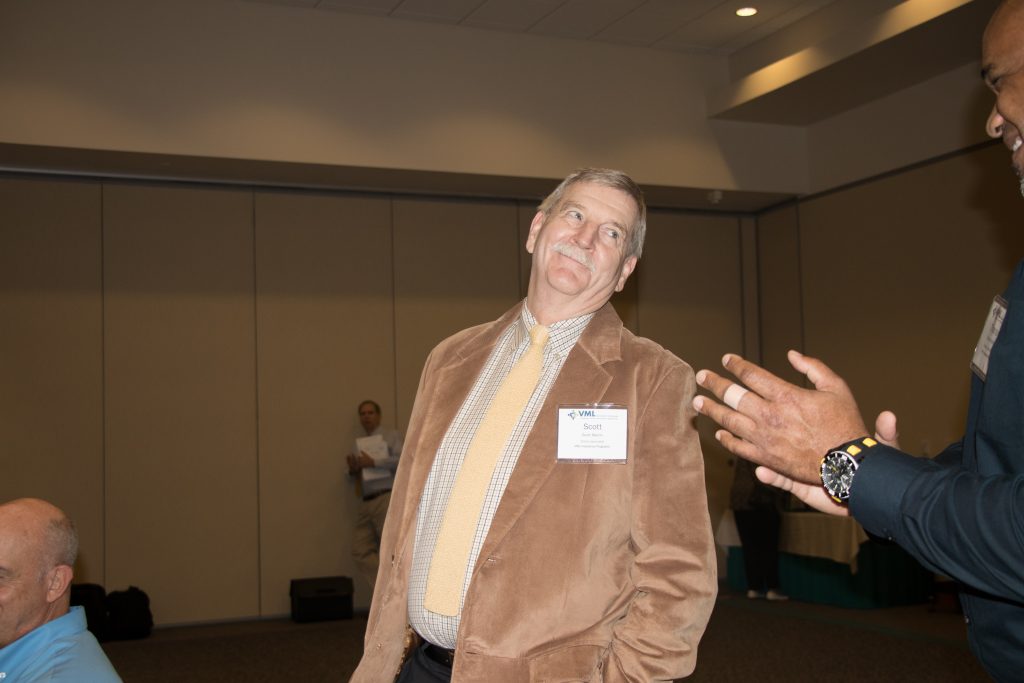 It was then that he contacted Bill Padgett, who he'd supervised at Alexis, and who was now working as a director of claims for VMLIP. He was hired the next day, after working for 12 years to the day with Alexis.
"At the time, there were less than 100 members in the liability program and only two adjusters," said Scott. "A lot has changed in 18 years."
Scott says one of the things he's enjoyed most in his 18 years at VMLIP is the rapport he's established with members.
"As part of a TPA, you don't get to build relationships with the clients like at VMLIP," said Scott. "Our members' job is to run local governments – and they rely on us as their adjusters to take care of issues and get problems off of their desk, and onto ours."
"Scott is one of the best claims adjusters I have ever known," said VMLIP Managing Director Steve Craig. "He understands what taking care of our members means."
On Thursday, September 27, Scott retired from VMLIP after just shy of 18 years.
In retirement, he hopes to increase his traveling. He's already been to Europe and Asia, and is planning to renew his pilot's license with his son so he can continue to travel. He will also continue to collect cars – as his collection has waned in the past few years and he currently only owns about six vehicles – including a 1993 C4 Corvette, a 1961 Jaguar Mark IX, a BMW M635, a Mercedes E320 coupe, a 2006 Mustang GT, and a blue Pontiac.
"They are just fun to drive," said Scott.
All the staff at VMLIP wish Scott the best in his retirement.