This September as children across the Commonwealth returned to class, so did member employees of VRSA.
VRSA members attended the School's in Session: Risk Management 101 engagement held at the VRSA office in Glen Allen.
VRSA staff presented an overview of VRSA and how our coverages and consulting could help them grow their safety and health culture.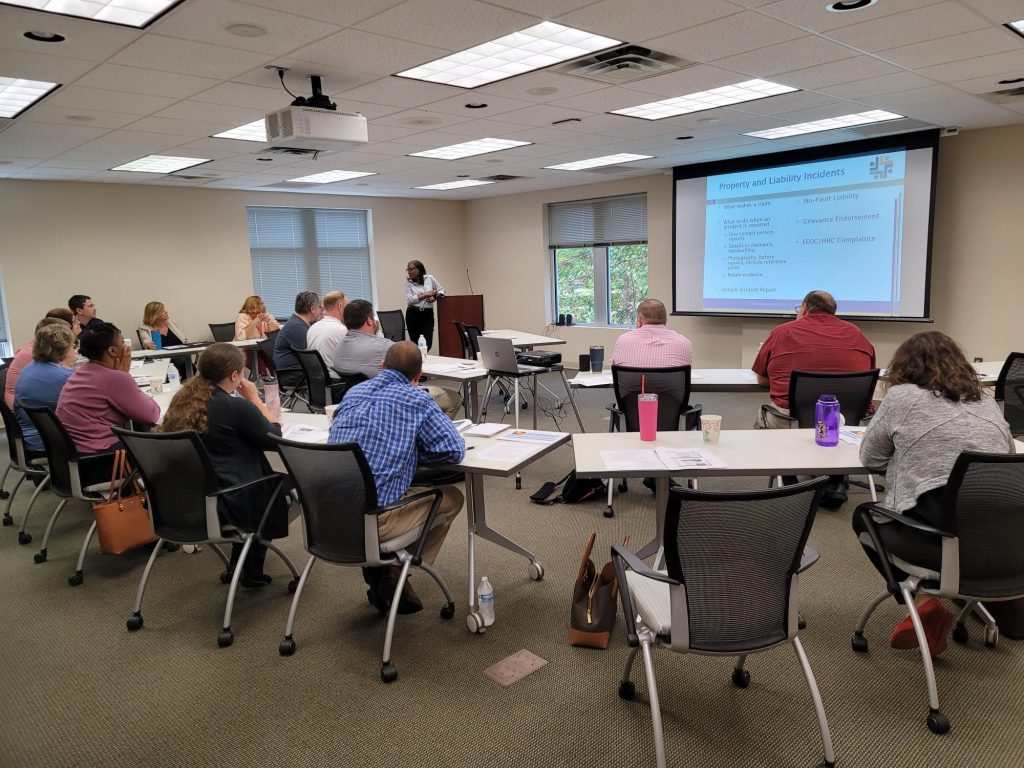 The engagement included a discussion on Enterprise Risk Management (ERM), a holistic approach to risk management enabling organizations to understand all of the risks and opportunities they face. Discussion centered around how this concept is being used to reduce costs associated with accidents, damage, and other indirect costs.
Representatives from various departments, such as Director of Workers' Compensation Robin Duvall, pictured below, presented on their areas of expertise including answering frequently asked questions on policies and coverage.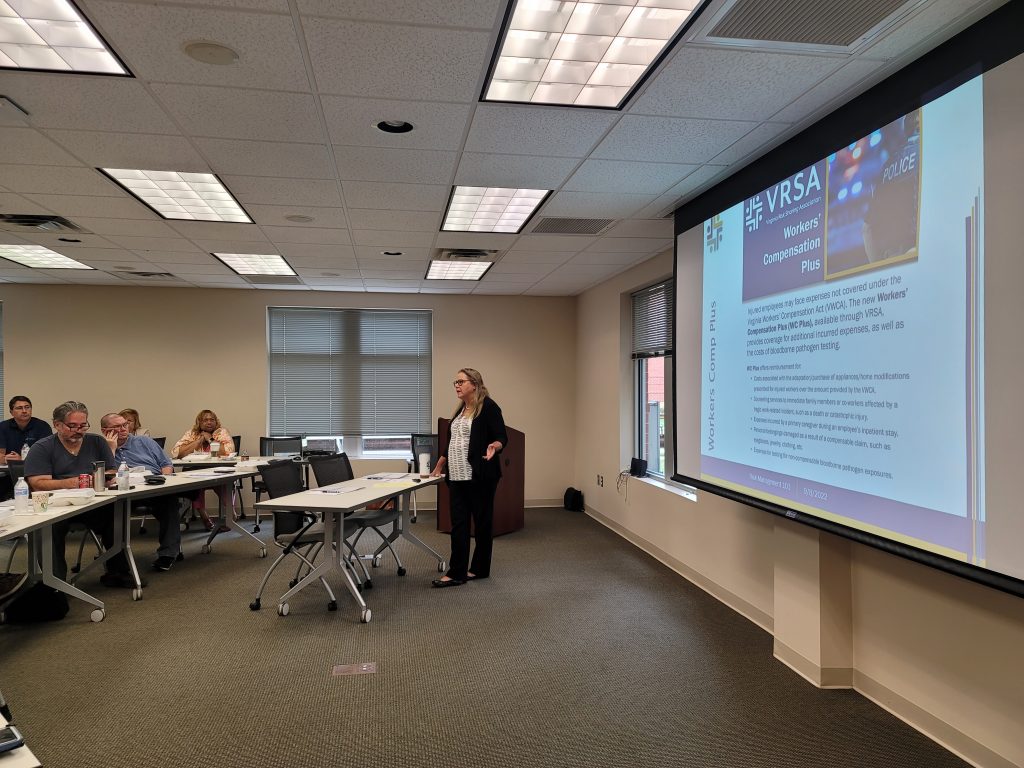 Attendees participated in a roundtable discussion where they shared their concerns and best practices for handling a variety of situations.
The half-day program also focused on areas for improvement, including sharing effective tools, internal policy decisions, training decisions, and other measures that members can use to better control risk.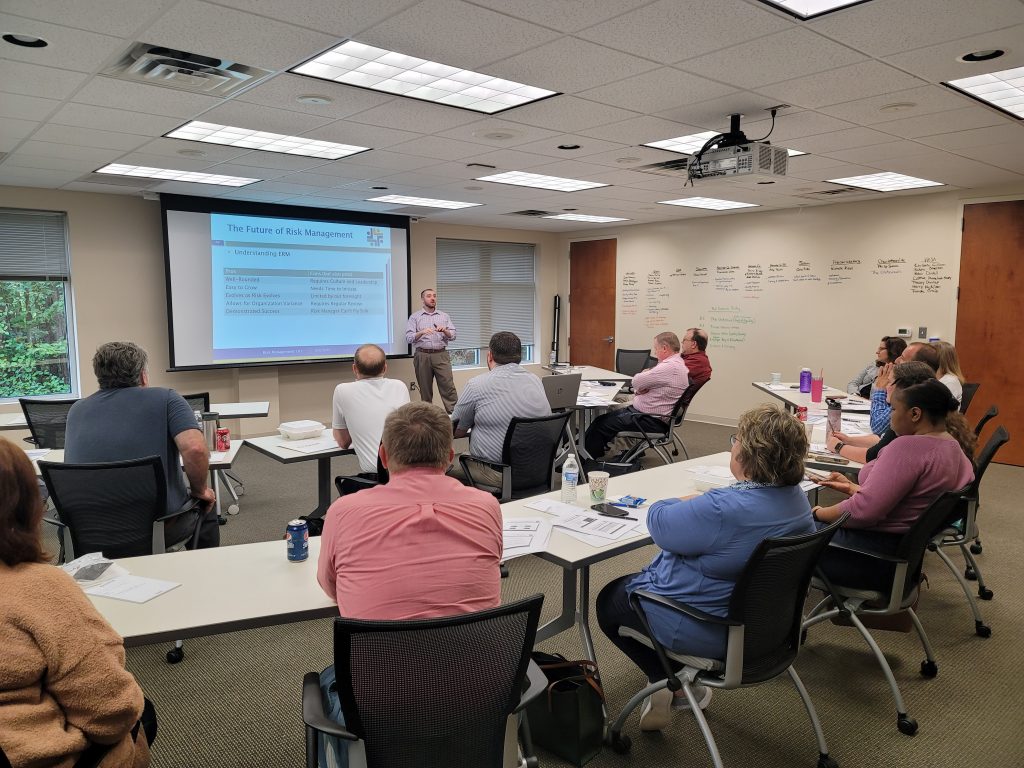 Feedback from the engagement was positive, and additional sessions are being planned around the state for 2023.