Got some news or notes? Send them to: hcammarasana@vmlins.org!
York County again promoted Distracted Driving Awareness Month in April. The county displays a wrecked vehicle each year to stress the importance of distraction-free driving.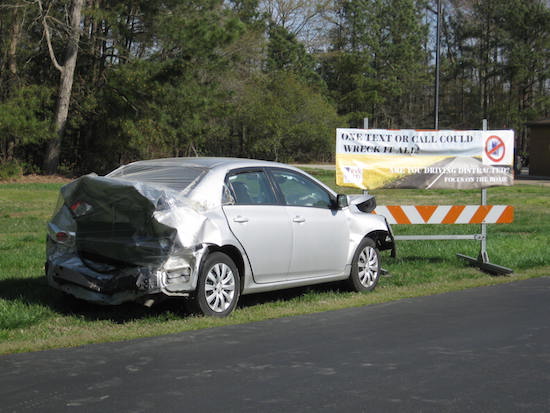 VMLIP's Beth Rosenthal and Matt Reid have introduced Bristol City Schools to fleet telematics. The Prime Telematics-Xemplar solution is being used to assist them with driver training and feedback. 25 school buses of various size and route configurations are now equipped with the devices, which will: monitor for actions such as hard braking or rapid acceleration, as well as speed against that which is posted for their road; assist them with route planning; and provide navigation assistance for substitute bus drivers.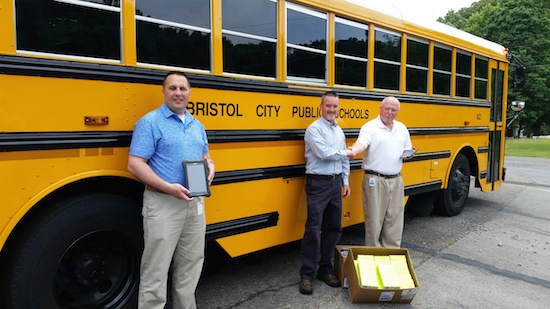 The Town of Floyd was named "best small town" by USA Today and Southern Living! Congratulations! Learn more here.
Unique Insured Feature: The Freeman House Store and Museum in Vienna was built in 1859 for Abram Lydecker. Both Confederate and Union Army troops occupied the house during the American Civil War. It was inherited by Leon Freeman in 1911, and handed down through the family. In 1969, the property was purchased by the Town of Vienna and restored into a museum and store.
On September 22, 2011, The Virginia Department of Historic Resources placed the Freeman Store on the Virginia Landmarks Register. It is the only structure in Vienna to hold this designation. Today, the Freeman House has a store on the first floor, where locals and visitors can find unique gift items; the museum provides at least two historical exhibits each year. Several of the town's special events are held at the Freeman House.
Do you have a unique insured item? Have it featured by sending an e-mail to: hcammarasana@vmlins.org.