In 2014, VML Insurance Programs (VMLIP) Senior Safety Consultant Pete Strickler visited the Central Shenandoah Planning District Commission (PDC) and recommended they upgrade their lighting for increased safety.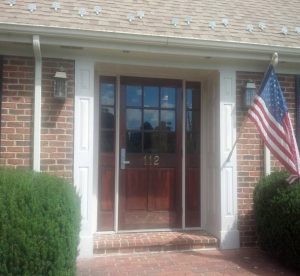 "It was hard to see our front sidewalk – and during evening meetings, especially in winter," said Central Shenandoah PDC Administrative Assistant Kimberly Miller. "Even though we are a small office with about 15 employees, we have a lot of people coming in to use our facilities."
Strickler recommended they utilize VMLIP Risk Management Grant (RMG) funding to improve lighting in front of the building, on the sidewalks, and the side entrance.
The PDC received a $1,000 grant from VMLIP and used it to replace lights on either side of the door and put them on timers, fix pole lights and add solar lighting around the facility.
Strickler also suggested they have a tree trimmed that was blocking light on the sidewalk, so they funded this improvement as well.
"The grants helped pay for about half of the project," said Miller. "But for an organization with our budget it was a huge help. It's helped us all so much to go to our cars in the evenings."
Risk Management Grants are made available for members to address risk management concerns, including hazards and risks. Ensuring visibility is key toward mitigating potential injuries. The amount of funds available to a member is based on premium and coverage purchased through VMLIP.
In 2015, the PDC again utilized the grant program to improve safety on walkways around their facility.
"Concrete on the employee entrance and handicapped entrance was chipping, there was a lot of pitting and some of the concrete had just been worn away," said Miller. "It was very difficult for anyone using the handicap entrance to access the facility."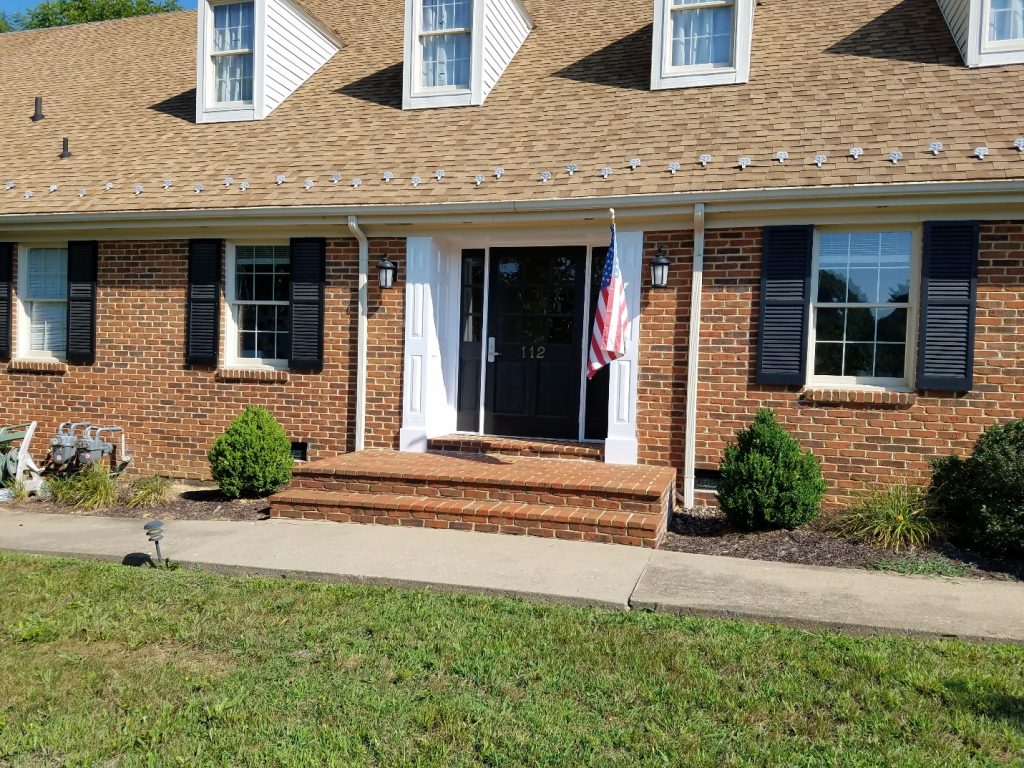 To create a stable and safe walking surface, the PDC replaced the section in front of the main entrance and updated the handicapped entrance. The grant money was able to assist with about a third of the cost of the project.
In 2016, the PDC focused on removing rotted wooden steps that led to an entrance that is no longer used. The wood was sinking into the ground and the steps were no longer level – making them unsafe for anyone who should unknowingly utilize them.
"They were blocked off for a long time," said Miller. "But with funds that year we decided to remove them to relieve any worry of someone becoming injured."
The grant paid for half of the removal costs in that year.
Last year, the PDC utilized grant funding to add handrails to the brick stoop of the main entrance.
"We have many visitors coming in and having the handrails helps them have something to grab onto should they have need," said Miller.
The handrails are also helpful for employees in inclement weather.
Grant funds paid for just over half of the cost of the handrail installation.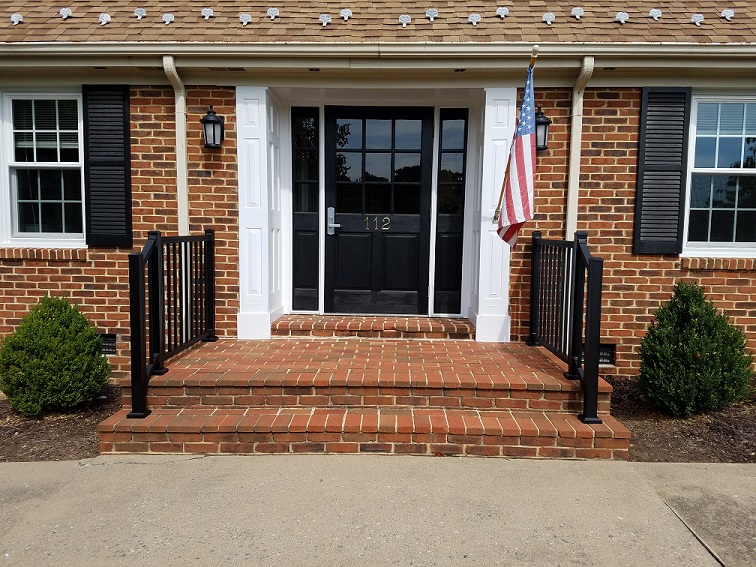 "We had railings installed and are really  happy we have them vor visitors and employees, especially on a snowy or icy day."
For the railings project, the grant funds paid just over half – about 60 percent.
Miller encourages other small members to consider applying for grants whenever they have a need.
"We really appreciate the VMLIP Risk Management Grant program," said Miller. "The funds help a small organization like us to complete larger projects and make our facility safer for everyone who comes here."
"It's not a cumbersome process to apply – so what do you have to lose? Especially with smaller budgets, these grant funds are so helpful."
And now, applying for grants is even easier with the new online system. For more information on the Risk Management Grant program, visit here.