VRSA is committed to service. As a part of this commitment, we have redesigned the VRSA Member Home Page to make access to top-used applications and services easier to navigate.
The new home page allows quick access to claims, the VRSA training calendar, VRSA Online University, and the VRSA Member Portal. Members can also quickly submit a new claim through the claims box.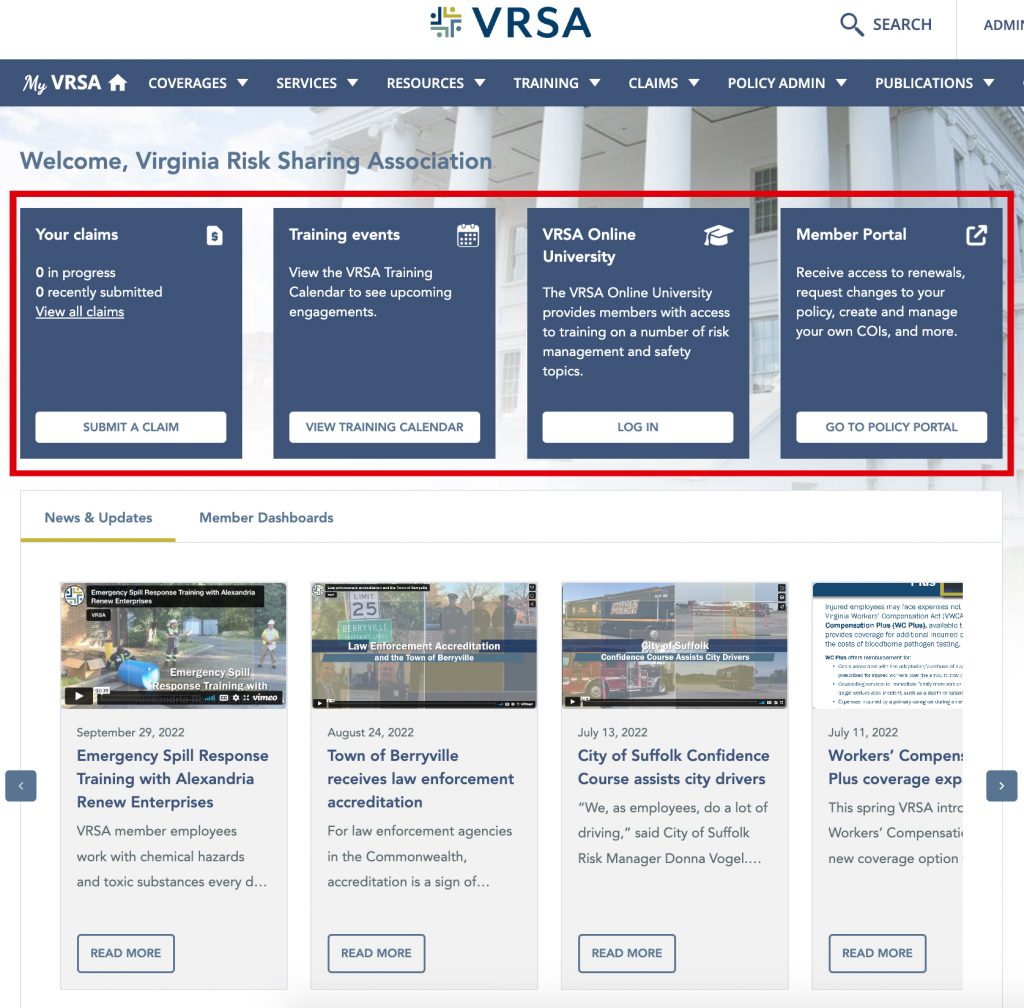 Below, members will have access to News & Updates and the Member Dashboards.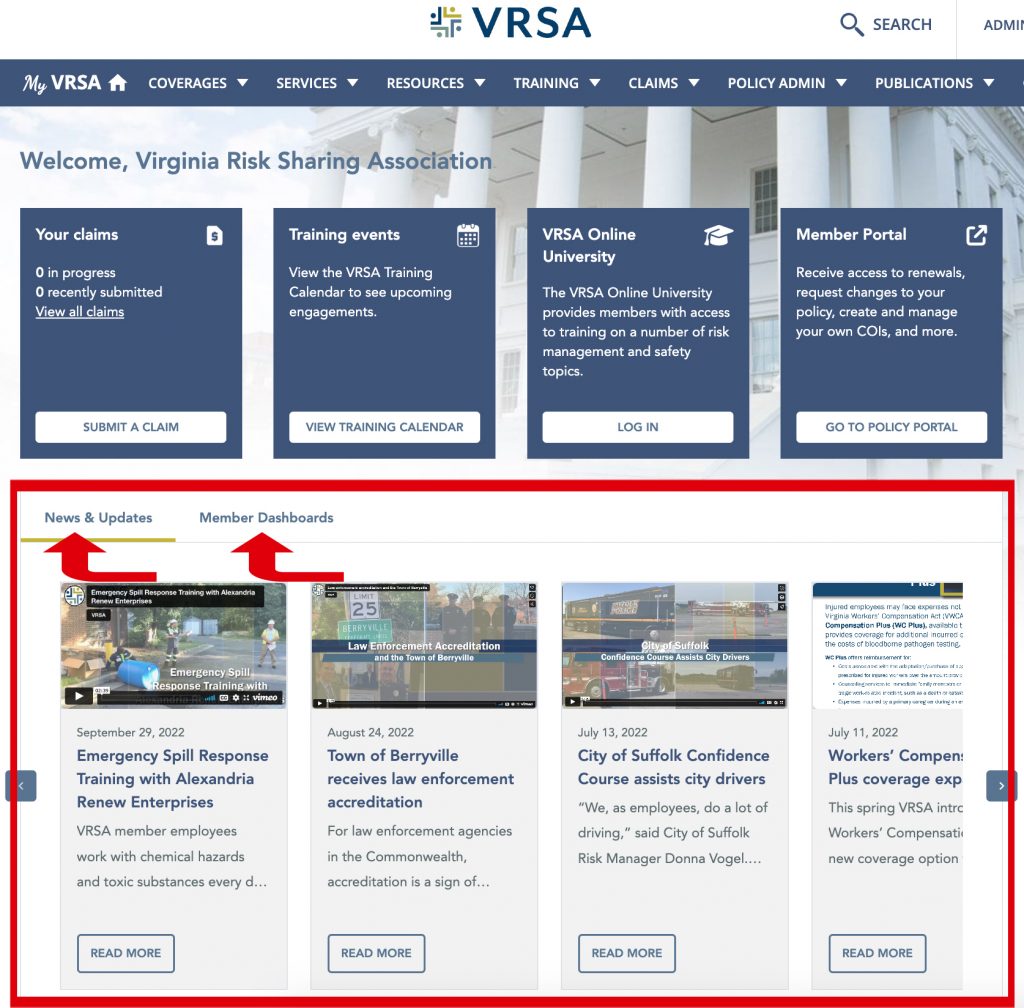 The goal is to make navigating the member home page a better experience for members based on collected data on member usage.  The new design is expected to launch Oct. 31. Questions? Contact your member services representative.