Fall is a great time to prepare for winter hazards. While temperatures are mild and peak fall foliage can be enjoyed, it's important to take time to prepare for upcoming winter weather – which can arrive quickly in Virginia.
As the temperatures drop and snow and ice begin to fall, the winter season raises your exposure to property damage; vehicle accidents; slips, trips and falls from overexertion; hyperthermia; and frostbite – just to name a few.
Taking the time now to assess your risk, prepare your employees, and ensure they have the knowledge, equipment, and resources needed to work safely is key to mitigating these risks.
Consider the following winter hazards:
Cold Stress – During the winter months, employees who must work outdoors face the occupational hazard of exposure to the cold.  Prolonged exposure can result in trench foot, frostbite, and hypothermia.  Training employees on how to recognize the symptoms of cold stress, the harmful effects, and preventive measures can help to mitigate the risk.  To learn more about the risk factors and how to avoid cold-related disorders, see Understanding Wind Chill.
Slippery surfaces – Almost one in every five work-related injuries results from a slip, trip, or fall.  Review your winter weather safety plan with your employees, identify your response team, obtain the appropriate footwear, identify vulnerable areas, purchase additional floor mats, wet floor signs, and gather supplies.  To learn more about preventing slips and falls, see Tips for Winter Slip and Fall Prevention.
Winter Driving – In an ideal world no one would have to drive in anything but optimal conditions, but for some in municipal operations, this is not the case. For some, their responsibilities do not stop because of winter weather. To minimize incidents related to driving in winter weather, consider the following:

First, ask yourself, is the trip necessary or can it be done later after conditions have improved?
Plan on doubling or tripling your travel time.
Make sure tires are properly inflated and have sufficient tread.
Equip vehicles with emergency supplies such as a flashlight, ice melt or kitty litter (for traction), snow/ice scraper, jumper cables, a small shovel, flares, or reflective markers.
Remind drivers of basic defensive driving techniques such as avoiding quick acceleration, fast turns, hard braking, tailgating, and speeding.
Snowplows – While we cannot control the weather or other drivers, we can control our internal operations as well as the condition of our vehicles and our driving habits. Reduce the risk of incidents involving snowplow operations by taking proactive steps to prepare for winter events.  Allow drivers to become familiar with their routes, inspect vehicles and equipment and determine emergency shift rotations and schedules to allow for appropriate rest before winter begins.  To learn more about preventing incidents involving snowplows, see Snowplow Safety/Winter Operations.
Property Damage – The winter season often results in significant property damage to buildings and contents. Roofs collapse under the weight of snow, and pipes burst due to freezing temperatures. Many of these losses occur in vacant or unoccupied buildings or over extended holiday weekends.  To prevent or limit these losses and the amount of damage should a loss incur, it is important to be diligent in your inspections.

Increase walk-around inspections during cold weather.
Cover any exposed pipes.
Check upper floors and make sure that heat is circulating in the ceiling areas where sprinkler pipes are present and those areas that contain equipment that rely on water to work properly.
Check the roof area for signs of missing shingles which could indicate roof openings.
Minimize snow loading that causes roof collapse or damage by removing accumulated snow.
Confirm that temperature controls and warning devices are operational.
Keep the heat on throughout all buildings.
If for some reason the heat must be turned off, water must be turned off, and all pipes must be thoroughly drained.
In the event of loss, contact the Virginia Risk Sharing Association and begin remediation immediately.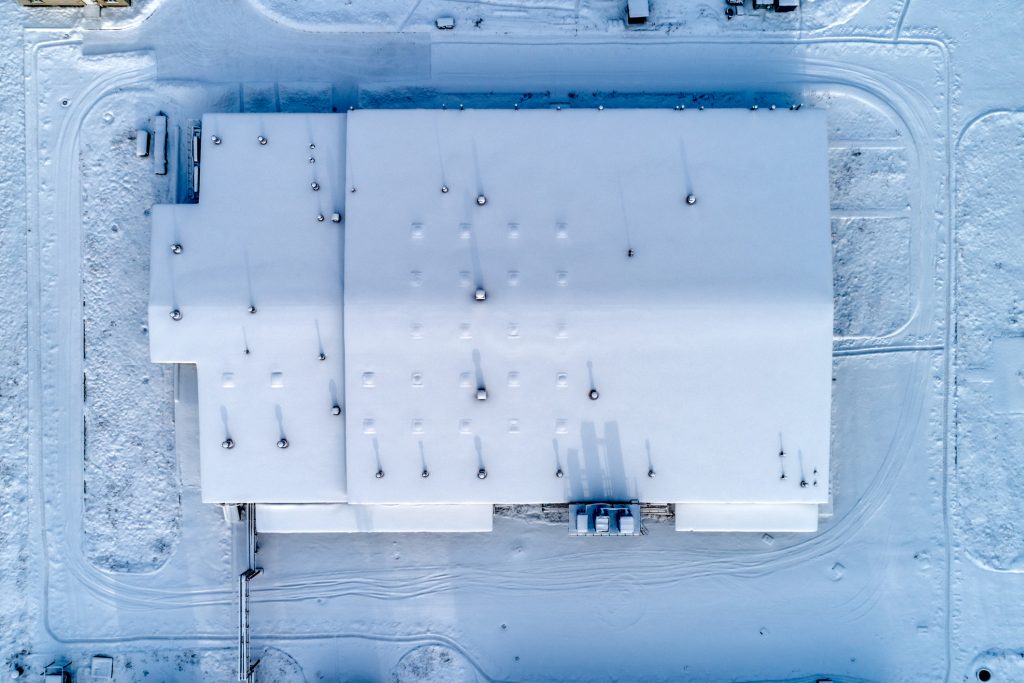 If you have any questions regarding building protection, please contact your underwriter to answer any coverage-related questions.