Telemedicine is revolutionizing the healthcare industry, improving access and reducing costs for patients and providers alike. With digital health technology more advanced than ever, and virtual consults that put both parties face to face, telemedicine is able to offer streamlined convenience without compromising quality care.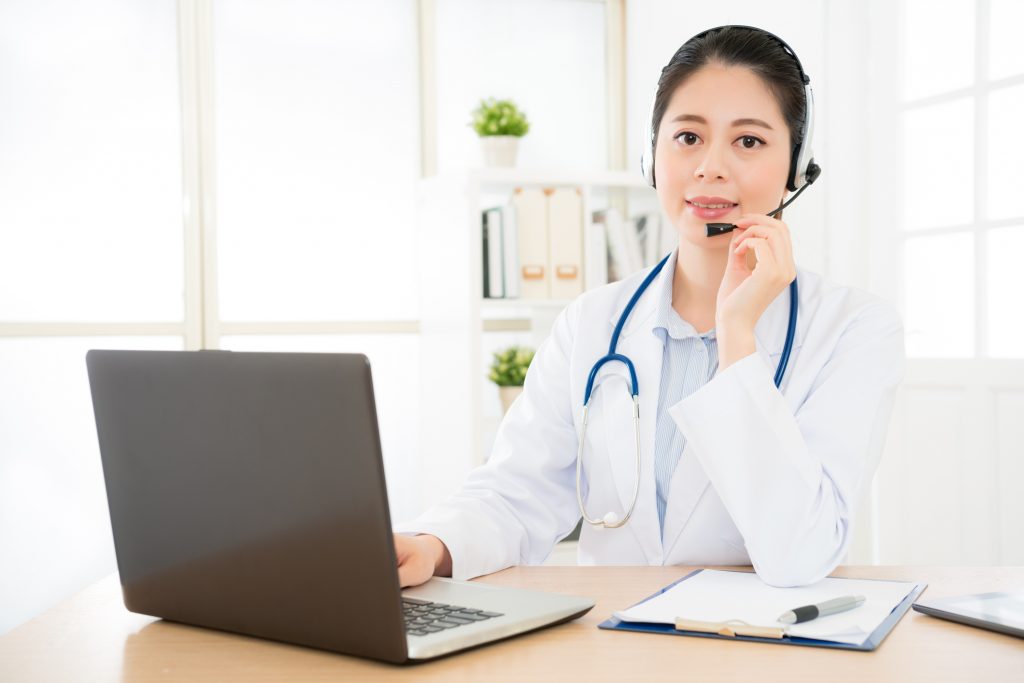 This fall VML Insurance Programs (VMLIP) has partnered with Akos to bring telemedicine to injured workers. Through telemedicine, employees can virtually consult with a healthcare provider at the time of injury.
Virtual Consultation
With the new telemedicine program, injured workers can access the Akos app on their smartphone or mobile device to consult with a board-certified physician on-demand. Through telemedicine consults, many injured workers have been able to resolve their injury without a physical visit to the emergency room or urgent care facility – saving time, money, and unnecessary claims.
The Akos platform is HIPAA-compliant and provides an intuitive and streamlined user interface that is simple to navigate. The workflow is customized according to state regulations for workers' compensation claims.
Consults are conducted over a secure video connection with the injured worker, who is provided a comprehensive medical assessment from nurse triage to provider consult.
Workers' compensation that works
Benefits of telemedicine include:
24/7/365 access
On-demand virtual consultations
Consult recorded and securely stored
Nurse triage at the time of injury
Accessible from any smart device or computer
Board-certified physicians
Intuitive HIPAA-compliant platform
Reduced emergency and urgent care visits
Reduced workers' compensation claims and medical costs
Required documentation completed timely and accurately
Common workplace injuries treated:
Abrasions
Back pain
Burns and rashes
Chemical exposure
Contusions
Sprains and strains
Accessing telemedicine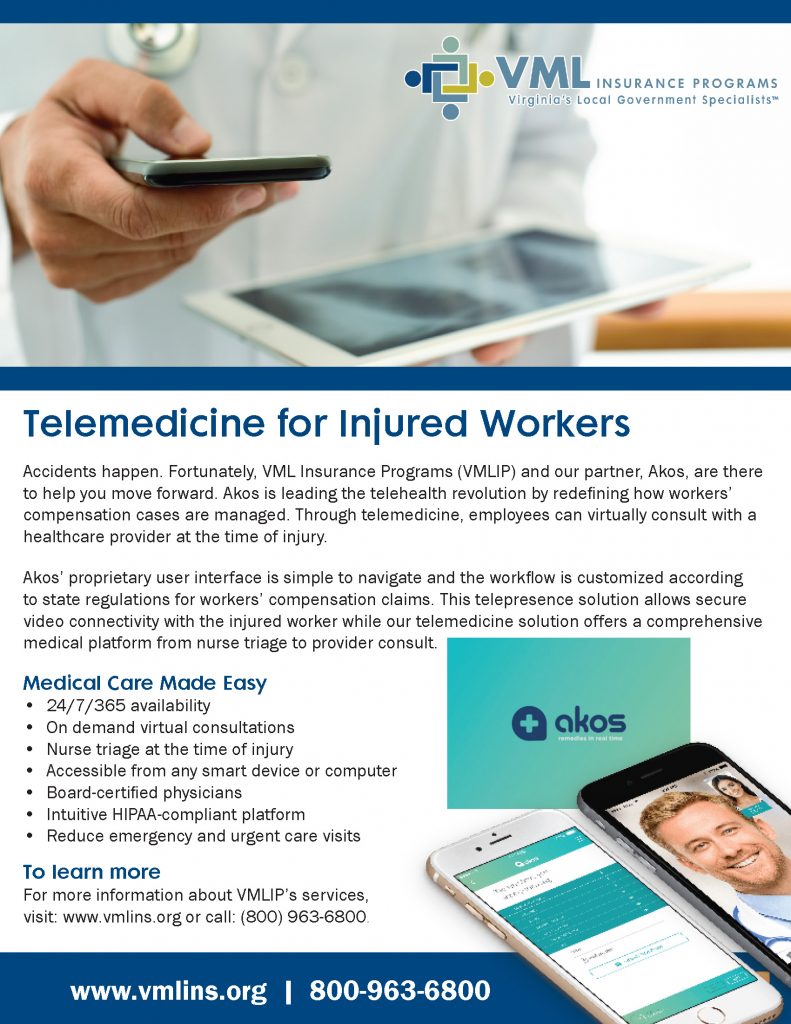 VMLIP's telemedicine services will be coordinated by the CompCare On-Call nurse.
Injured workers, after reporting their injury to their supervisor, will be advised to call CompCare On-Call, VMLIP's nurse triage and reporting service. There, a registered nurse will triage their injuries and recommend the best care path based on the injured workers' symptoms.
If the nurse confirms the injury is treatable via telemedicine, and the employee agrees and selects treatment via telemedicine from the panel of physicians, all the necessary information will be gathered and entered into Akos' HIPAA-compliant platform by the nurse, and their call will be transferred to the telemedicine physician.
Next, a virtual medical appointment will be conducted between the employee and a board-certified physician experienced in occupational medicine.  The physician will diagnose the injury and provide a treatment plan.  VMLIP's Medical Quick-Fax form will be completed during the consultation, and the completed form will be electronically forwarded to VMLIP and the injured worker.
If needed, the employee may be referred for an in-person visit with a panel physician, panel specialist, physical therapist, or ancillary service provider.
'We are excited to offer telemedicine services to our member employees as a panel of physician option," said VMLIP Director of Workers' Compensation Claims Robin Duvall. "Telemedicine provides an efficient, effective and convenient way for  injured workers to receive quality care."