Effective January 1, the minimum wage throughout the Commonwealth increased from $11/hour to $12/hour.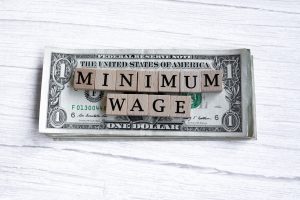 The change is due to the Virginia Minimum Wage Act, § 40.1-28.8, which currently requires wages to increase to $15/hour by 2026.
Currently, section D requires that: From January 1, 2023, until January 1, 2025, every employer shall pay to each of its employees' wages at a rate not less than the greater of (i) $12.00 per hour or (ii) the federal minimum wage.