The Risk Management Grant application will be online August 1.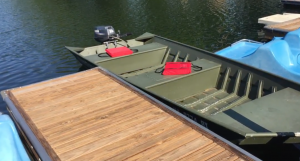 Risk Management Grants are designed to assist initiatives that address risk management concerns including, but not limited to, current hazards and risks; reducing exposure and associated risk, addressing outstanding recommendations; and improving risk management efforts through risk management guideline (RMG) implementation.
2019 FAQs
Applications will be accepted beginning August 1, 2019.
There will be only one application period for 2019 – 2020 grant funds.
Grants will be awarded on a first-come, first-served basis as in previous years.
$300,000 in grant funding will be made available.
Grant requests cannot be too small or too big. Funding has been provided for small purchases as low as $50 – and to assist in the purchase of larger items.
Additional FAQ here.
Previously funded requests have included:
Confined space equipment, such as gas detectors and monitors;

AEDs and First Aid Kits (allowed via a one-time purchase for items that previously were not grant eligible);
Traffic control devices (barrels, signs);
Husqvarna concrete flat wet saw, which reduces silica and concrete dust;
Carport, to assist with avoiding heat stroke;
Onsite slip, trip and fall training and simulation;
Drone purchases;
Protective clothing bags, SCBA bags and storage holders for turnout gear that has been exposed to hazardous materials; and much more.
For more information on Risk Management Grants, contact VRSA Director of Education and Training Thomas Bullock at: tbullock@vrsa.us.