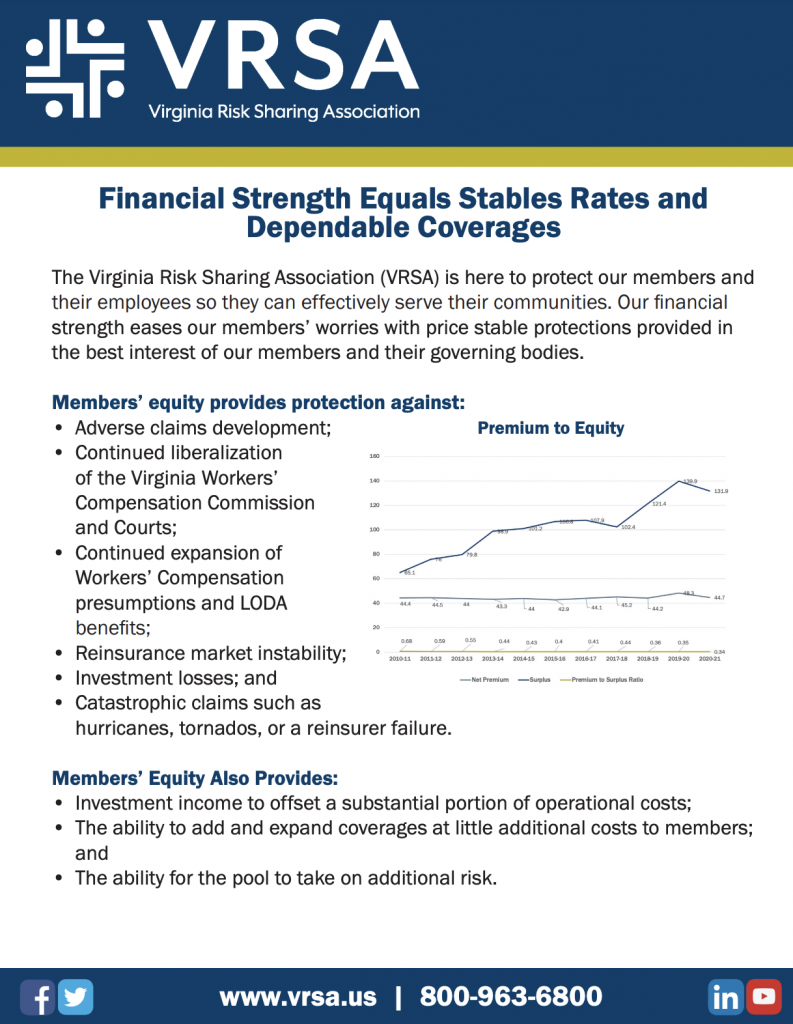 The Virginia Risk Sharing Association (VRSA) is here to protect our members and their employees so they can effectively serve their communities. Our financial strength eases our members' worries with price-stable protections provided in the best interest of our members and their governing bodies.
Members' equity provides protection against:
Adverse claims development;
Continued liberalization
of the Virginia Workers'
Compensation Commission
and Courts;
Continued expansion of
Workers' Compensation
presumptions and LODA
benefits;
Reinsurance market instability;
Investment losses; and
Catastrophic claims such as
hurricanes, tornados, or a reinsurer failure.