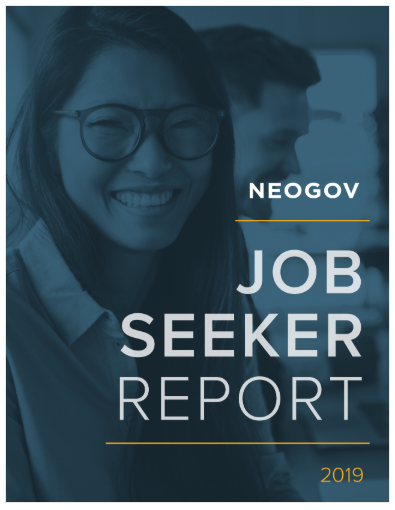 NEOGOV, a market leader in public sector human resources software, announces the release of the 2019 Job Seeker Report, a research study to understand the state of public sector hiring and tips for how to attract high quality candidates.
NEOGOV developed the Job Seeker Report to help public sector employers combat the increasing gap between job postings and applicants. Over the last five years, from 2013 to 2018, public sector job postings have increased by 29%, while the number of applications have decreased  by 8%. This has left a 37% gap that the public sector is struggling to fill.
Read the report here.