The Virginia Safety and Health Codes Board recently adopted the Emergency Temporary Standard: Infectious Disease Prevention. This standard is designed to keep employees safe from COVID-19 exposure in the workplace and set to become enforceable the week of July 27.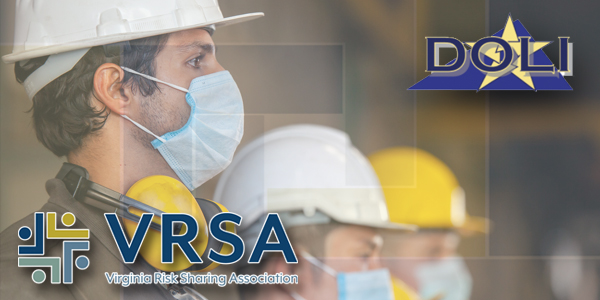 Two of the Virginia Risk Sharing Association's (VRSA) senior safety consultants previously worked for the Department of Labor and Industry (VOSH), allowing VRSA members to draw on their experience for understanding of these new regulations – as well as the VOSH inspection process.
VRSA consultants plan to assist members through a four-step approach:
Providing engaging and informative webinars.
Hosting regional and entity-specific roundtable discussions aimed at open dialogue among our members and safety consultants to share ideas, concerns, and successes.
Developing written program and training templates, which saves our members time and allows them to quickly implement programs and training.
Providing unparalleled consulting geared at assisting members through program reviews, workplace and exposure assessments, and training.
Due to VRSA consultants' unique experiences, we are also able to assist members in understanding and moving through the VOSH citation process.
These services are provided at no additional cost to members as VRSA wants to support our members as they effectively serve their communities. VRSA is more than insurance; we are committed to helping our members through education, training and consulting.