The Virginia Department of Labor and Industry (DOLI) has updated its mandatory guidance on COVID-19 protections in the workplace.
The new guidelines were designed to more closely follow guidance from the Centers for Disease Control and Prevention. As of September 8, 2021, these updated standards are required of all employers in the Commonwealth of Virginia.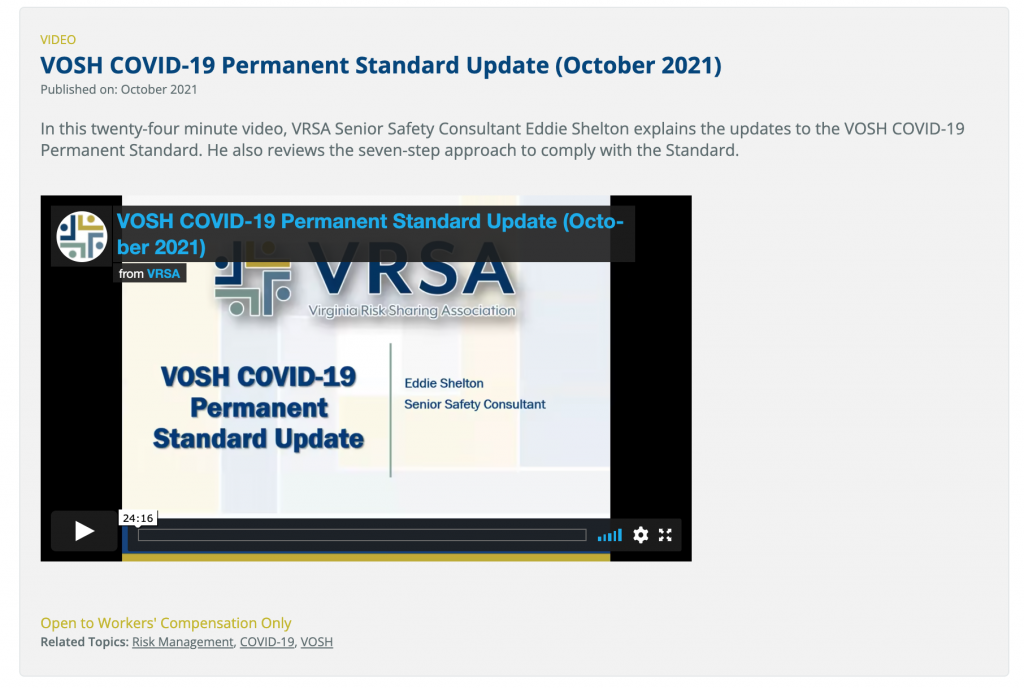 VRSA has developed a short presentation designed to update members on the recent changes and provides a seven-step process to achieve compliance with the standard. The presentation also addresses some of the more commonly asked questions that we receive from members.
The video can be found on the VRSA member website here.