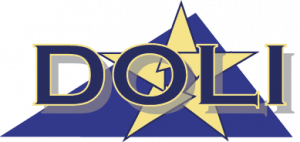 Over the past 12 months, more than 23 VRSA members have experienced unscheduled inspections from Virginia Occupational Safety and Health (VOSH) – yielding nearly $50,000 in initial citations and fines.
Public utilities, trenching activities, water and wastewater treatment operations, capital improvement projects, and school fleet operations are being selected most often for inspection.
In one instance, VOSH began an inspection after recognizing employees working in an unprotected trench. In others, VOSH cited members for not having written programs as required or for not providing OSHA 300 logs in the required four-hour timeframe.
VRSA has developed an Emerging Risk Alert addressing how members can prepare for an unscheduled visit here.
The VRSA Difference
VRSA Senior Safety Consultants Vinny Gallo and Edward Shelton previously worked for VOSH – and both have been working closely with members who have received fines and citations from VOSH.
Out of the 15 citations and $50,000 in fines, Gallo and Shelton have been able to successfully reduce or vacate 11 citations and more than $42,000 in fines by representing and working with our members.
When VOSH Is On Site
If VOSH arrives at your door, take photos and videos of the inspection process. Photos should be taken of every hazard that VOSH points out.
Prepare Now
Members can view a recording of the Sept. 30 virtual event: VOSH Is Here! What Next? presented by Gallo and Shelton on the VRSA website here.
Should any members need assistance with the VOSH inspection process, including training, or if you have questions – contact Vinny Gallo or Edward Shelton at any time!