On December 1, VML Insurance Programs began offering telemedicine physicians as a panel of physicians option for treating certain work-related injuries, in partnership with Akos.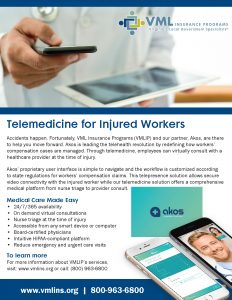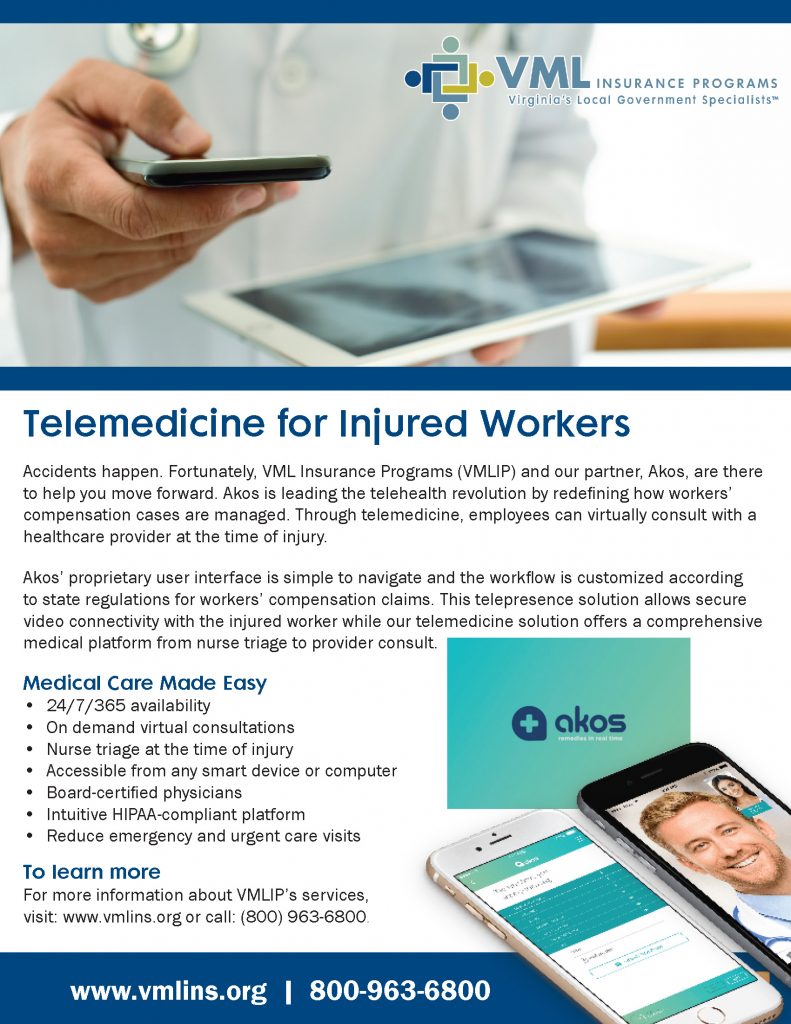 Telemedicine has been shown to improve access to treatment for injured employees, as well as to reduce costs for patients and providers alike. Today, advancements in digital health technology mean virtual consults offer streamlined convenience without compromising quality care.
Telemedicine services are available 24 hours per day, 365 days per year. The toll-free number to call for selecting telemedicine treatment is the same one used to contact CompCare On-Call.
The Process
To access telemedicine, injured workers must report claims and have their injuries triaged through our CompCare On-Call service.
If it is confirmed with the nurse that the injury is treatable via telemedicine, and the employee agrees and selects treatment via telemedicine from the panel of physicians, all the necessary information will be gathered and entered into Akos' HIPAA-compliant platform by the nurse, and their call will be transferred to the telemedicine physician.
Next, a virtual medical appointment will be conducted between the employee and a board-certified physician experienced in occupational medicine. The injured worker can access the Akos app on their smartphone or mobile device to consult with a board-certified physician on-demand.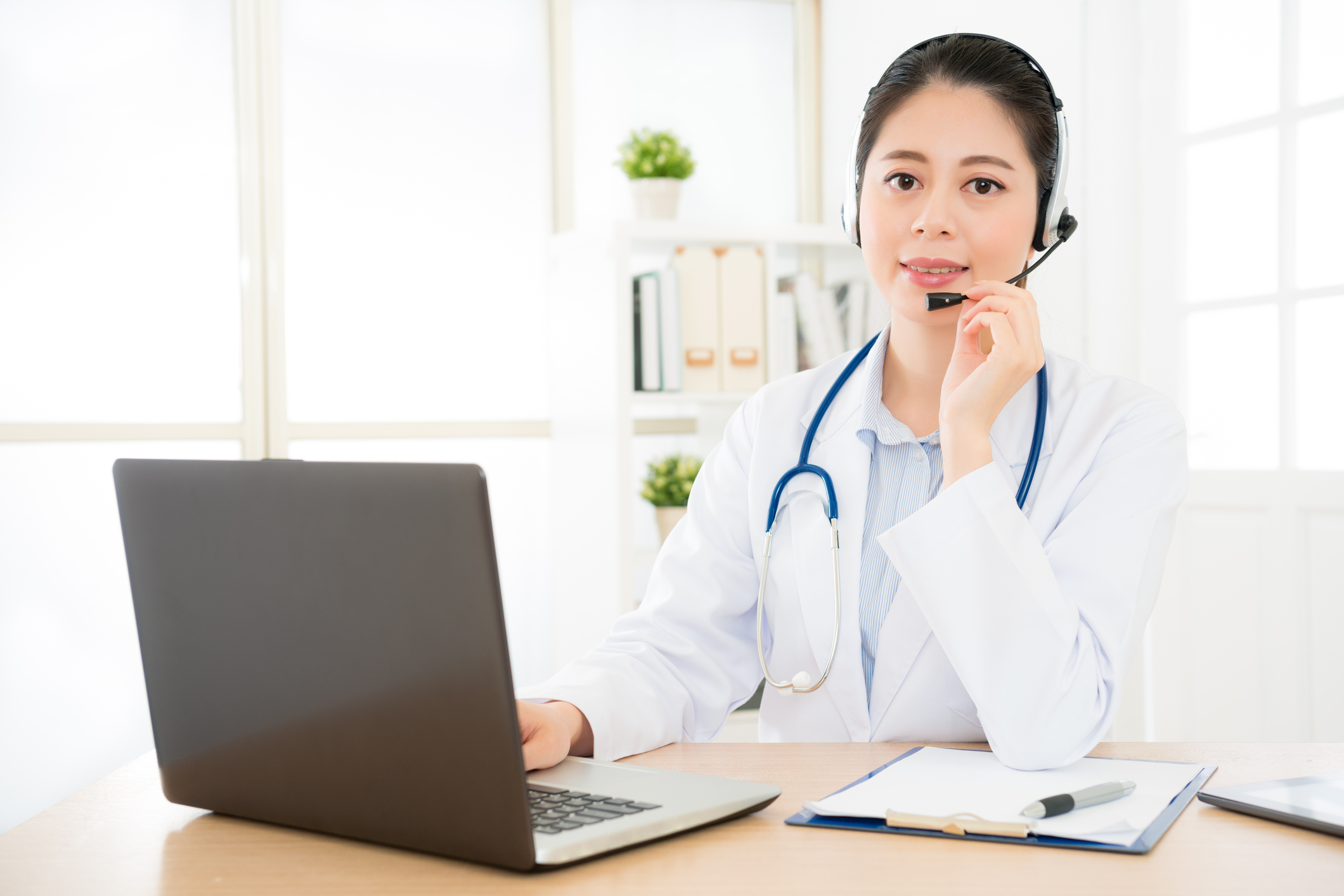 The physician will diagnose the injury and provide a treatment plan. VMLIP's Medical Quick-Fax form will be completed during the consultation, and the completed form will be electronically forwarded to VMLIP and the injured worker.
If needed, the employee may be referred for an in-person visit with a panel physician, panel specialist, physical therapist, or ancillary service provider.
Through telemedicine consults, many injured workers have been able to resolve their injury without a physical visit to the emergency room or urgent care facility – saving time, money, and unnecessary claims.
For more information on VMLIP's telemedicine program, visit our telemedicine page.