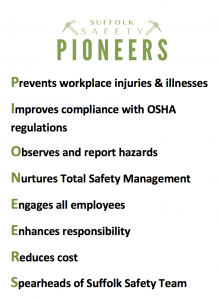 On Thursday, June 7, the City of Suffolk hosted the New Frontier of Safety Fair.
"The theme was chosen because of our city-wide safety team name, which is the Suffolk Safety Pioneers," said Safety Officer Rita Ennis. "Steven Volonino, Safety Officer II headed up this team and ensured a successful event."
The fair was attended by VMLIP Senior Safety Consultant Fonda Craig and Law Enforcement Specialist Gary Dillon.
The fair consisted of 13 events including: chain saw training; slips, trips and falls; safety equipment; safety shoes; driving simulator; chemical awareness; animal control awareness training; work zone safety; lockout/tagout, ARC flash and ladder safety; fire extinguisher training; confined space demonstrations; ergonomics; and pollution prevention.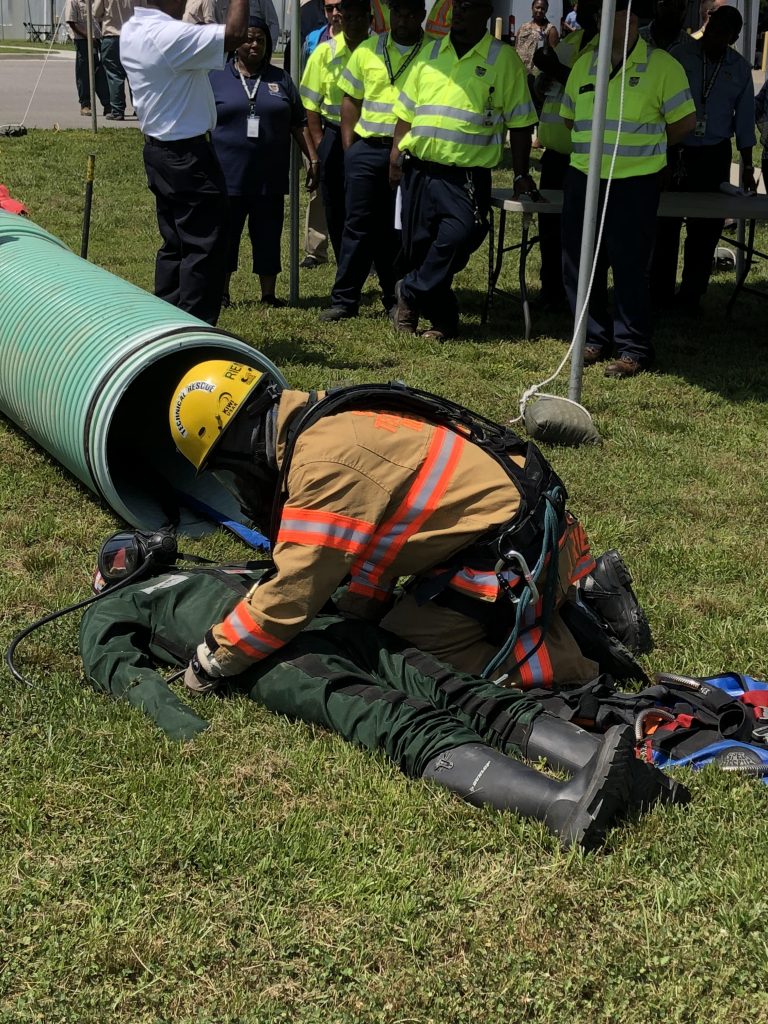 The events were organized by internal departments and outside vendors. VMLIP supplied the driving simulator, while other vendors and departments participating included Industrial Biodynamics, White Oak, OBBCO Safety and Supply, Tidewater Safety Shoes, and Birches Janitorial. The city's animal control, public works, fire department and information technology departments also set up events.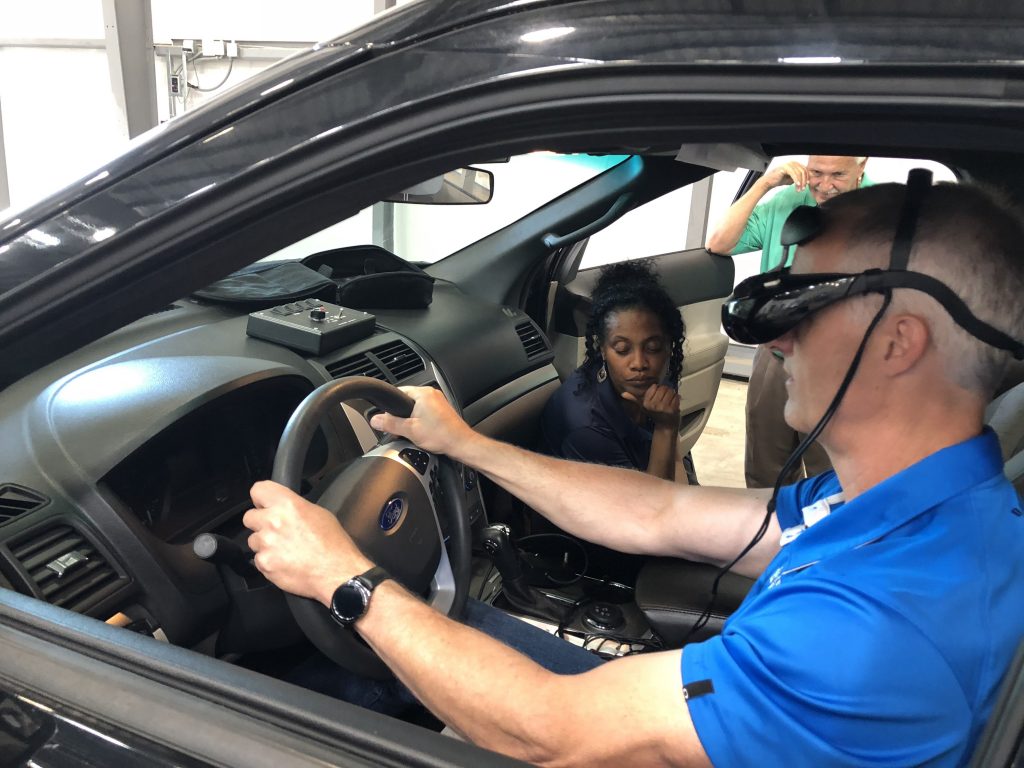 "We were impressed with what we saw at the safety fair," said Craig. "The city did a nice job of bringing awareness to tasks that can result in serious injuries or even death."
All totaled, nearly 200 employees participated in the fair.