VMLIP Safety Consultant Edward Shelton has seen the injuries that can occur on playgrounds.
"I have two nieces who are active on playgrounds," said Shelton.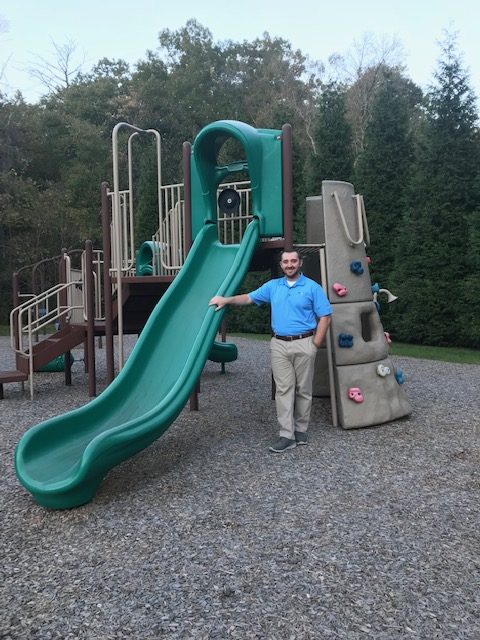 He recently earned his Certified Playground Safety Inspector (CPSI) designation from the National Recreation and Park Association.
"As a pool with many members who own playgrounds, we have an opportunity to create a safer environment to grow and learn while remaining active," said Shelton. "Ensuring safe playgrounds is something we can all rally around."
Prior to taking the CPSI course, Shelton was unaware of the numerous requirements from a variety of organizations that go into creating industry-approved safety regulations. These organizations include the Consumer Product Safety Commission, the American Society for Testing Materials, and the National Recreation and Parks Association.
The most common hazard on playgrounds involves entanglements and falls.
"Any part of a playground that includes raised nuts and bolts, hooked ends, or similar could catch a child's backpack, hoodie, or clothing and entangle them," said Shelton.
Entanglements and falls are the leading causes of injuries and even death on playgrounds.
To address these and other hazards, Shelton recommends that playgrounds receive a full safety audit, followed by subsequent inspections routinely thereafter. As playground equipment becomes worn, potentially vandalized or damaged, frequent inspections will ensure problem areas are corrected quickly.
Shelton recommends documenting inspections as part of the routine.
For members interested in a playground audit, contact Shelton at: eshelton@vmlins.org.