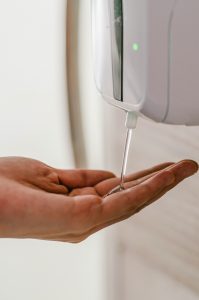 Since July 1, VRSA has approved $279,000 in Risk Management Grant funding, with many of the grant awards funding risk management items needed to address the COVID-19 pandemic.
Notable items include:
COVID-19 related personal protective equipment (newly covered in 2020);
Sanitizing foggers;
Sanitizing supplies;
Temperature check kiosks;
Portable camera system for security;
Automated lift arm for garbage truck;
Leadership educational grants;
Fall rescue kit;
Trench box;
Confined space entry kit;
Law enforcement body cameras; and more.
For more information or to apply for a grant, contact your safety consultant.