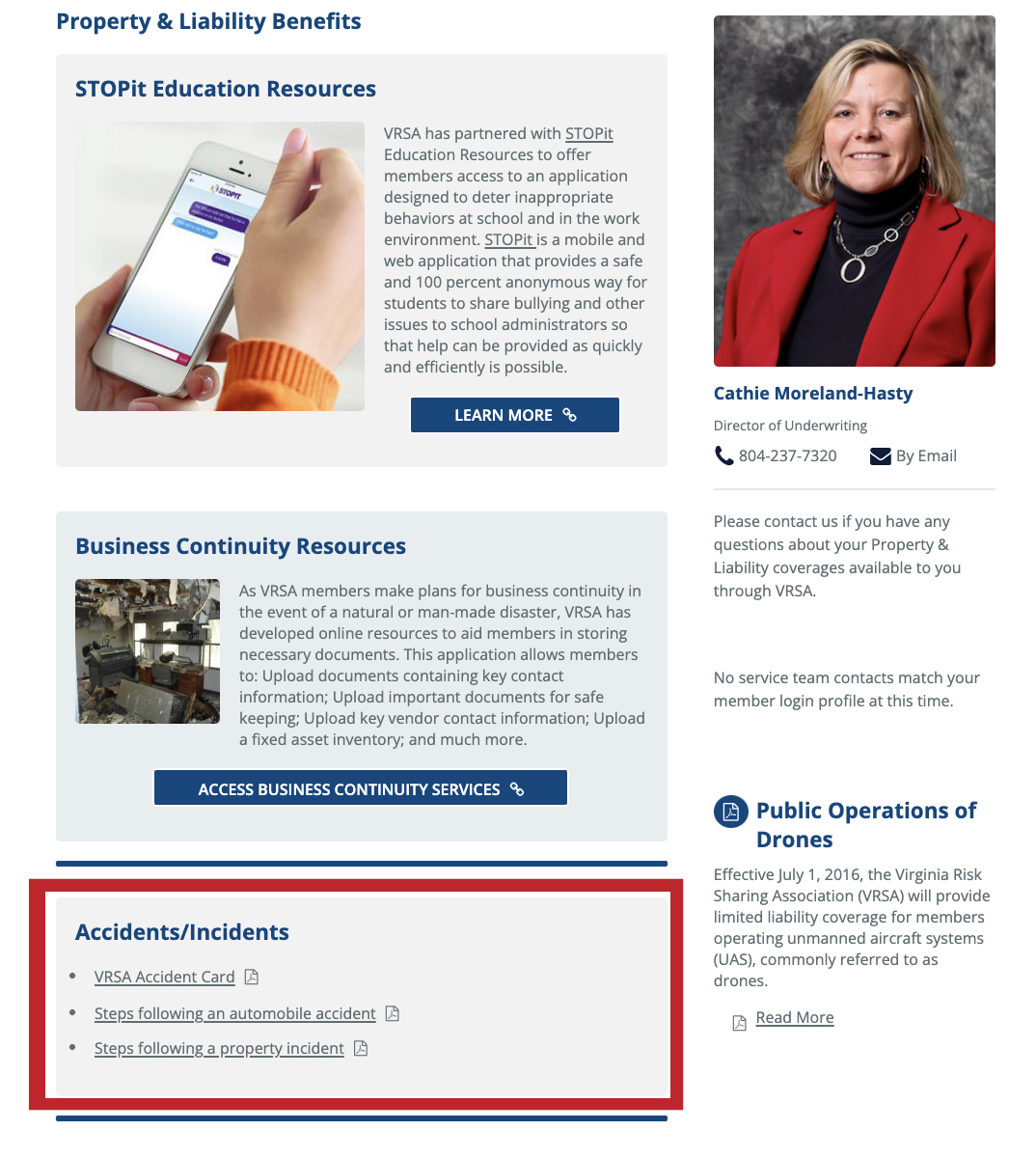 When involved in an incident involving an automobile, property damage or a workers' compensation injury,  it may become difficult to recall exactly what to do in the heat of the moment.
VRSA has developed two "what to do" sheets following automobile accidents or property damage incidents, as well as a "Reporting work-related injuries through CompCare On-Call" video that can be shared with employees. Both documents can be found on the VRSA Property and Liability page here, and the CompCare On-Call video can be found here.
Statute of limitations
It is important to note that in Virginia, a claimant generally has two years from the date of accident/incident in which to file a suit against a negligent party for a claim involving bodily injury.
There are some exceptions to this rule. If the injured person is a minor at the time of the accident/incident, then the claimant would have until his or her twentieth birthday to file suit. And, for actions involving property damage only, the statute of limitations is five years from the date of accident/incident, per section §8.01-243 of the Code of Virginia.
Claims vs. lawsuits
Of note, submitting a claim to the negligent party or the party's insurance carrier is different from filing a lawsuit (Complaint/Motion for Judgment) in court.
The statute of limitations mentioned above involves the timeline for filing a lawsuit. In other words, if a claimant timely submits a claim to the negligent party or the negligent party's insurance carrier – but fails to timely file suit against the negligent party, then the claimant's statute of limitations will have expired.
For more information, contact your VRSA claims representative at: 800-963-6800.