Whether you are a new member to the Virginia Risk Sharing Association (VRSA) or one of our many long-tenured members, July begins the new fiscal year. Here are a few notes to keep in mind for ease in making payments.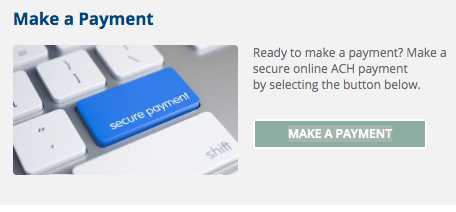 Online check payments for renewals, endorsements, audits, and more, can now be made securely on the VRSA website.
The VRSA finance page can be accessed from the My VRSA menu by selecting Finance. Here, members can view and manage billing statements and invoices, view frequently asked questions, and view and print VRSA's W9 form.
Instructions for making online check payments are available on the finance page.
Due Dates:
For the majority of our members, renewal payments may be broken up into four quarterly payments.
First quarter payments are due by July 1 and are considered past due after July 31.
Second quarter payments are due by October 1 and are considered past due after that date.
Third quarter payments are due by January 1 and are considered past due after that date.
Fourth quarter payments are due by April 1 and are considered past due after that date.
Will we receive a reminder for the quarterly due dates?
VRSA sends out statement reminders 30 days prior to each quarterly due date.
When are other billings due?
Members who receive revised renewal billings, endorsements, pass through endorsements, WC audits or other billings have 30 days to make payment before they are considered past due.
What does "considered past due" mean?
Member payments are considered past due after the due date listed on the quarterly statement. A second notice will go out to the member, and a finance charge of 1% (12% annual) will be added to all invoices due.
How can I pay my invoices?
VRSA now offers payment by online ACH payments as well as paper check. To pay online, select this link or the Make Payment button at the top of this page.
To pay by check, make payable to Virginia Risk Sharing Association or VRSA and mail to the address on the invoice.
Our W-9 form can be viewed or downloaded from the financial page.
What if I have a question about my billing?
Questions about how VRSA arrived at the billing amounts should be directed to your underwriter or your member services representative. Questions about invoices, credits and payments should be directed to the finance department. If you are unsure as to the type of question you have, please contact the finance department and they can make sure you speak to the correct person.
Please Note:
VRSA will never request financial information from our members via e-mail, phone or text. Members will only enter their financial information on the secure payment page linked to our bank.
If you receive an e-mail requesting financial information from VRSA, please alert Lisa Davis immediately at: ldavis@vrsa.us.