The Western Virginia Water Authority (WVWA), with nearly 350 employees, faces unique communications challenges. Staff are located throughout different facilities, and work varying hours. To build a culture of enterprise risk management across the organization, the authority began looking for new and unique ways to communicate.
"We were spending a lot of time and resources, with minimal success, to communicate real-time information and data driven decisions from management to our crew – and from facility to facility," said WVWA Director of Public Relations Sarah Baumgardner. "Internal communication strategies are only effective if employees are seeing them."
Last December, using $5,000 in VRSA Risk Management Grant funding and WVWA capital budget funds, 13 digital communication monitors were purchased to be placed throughout seven facilities, and full implementation was complete by the spring of 2020.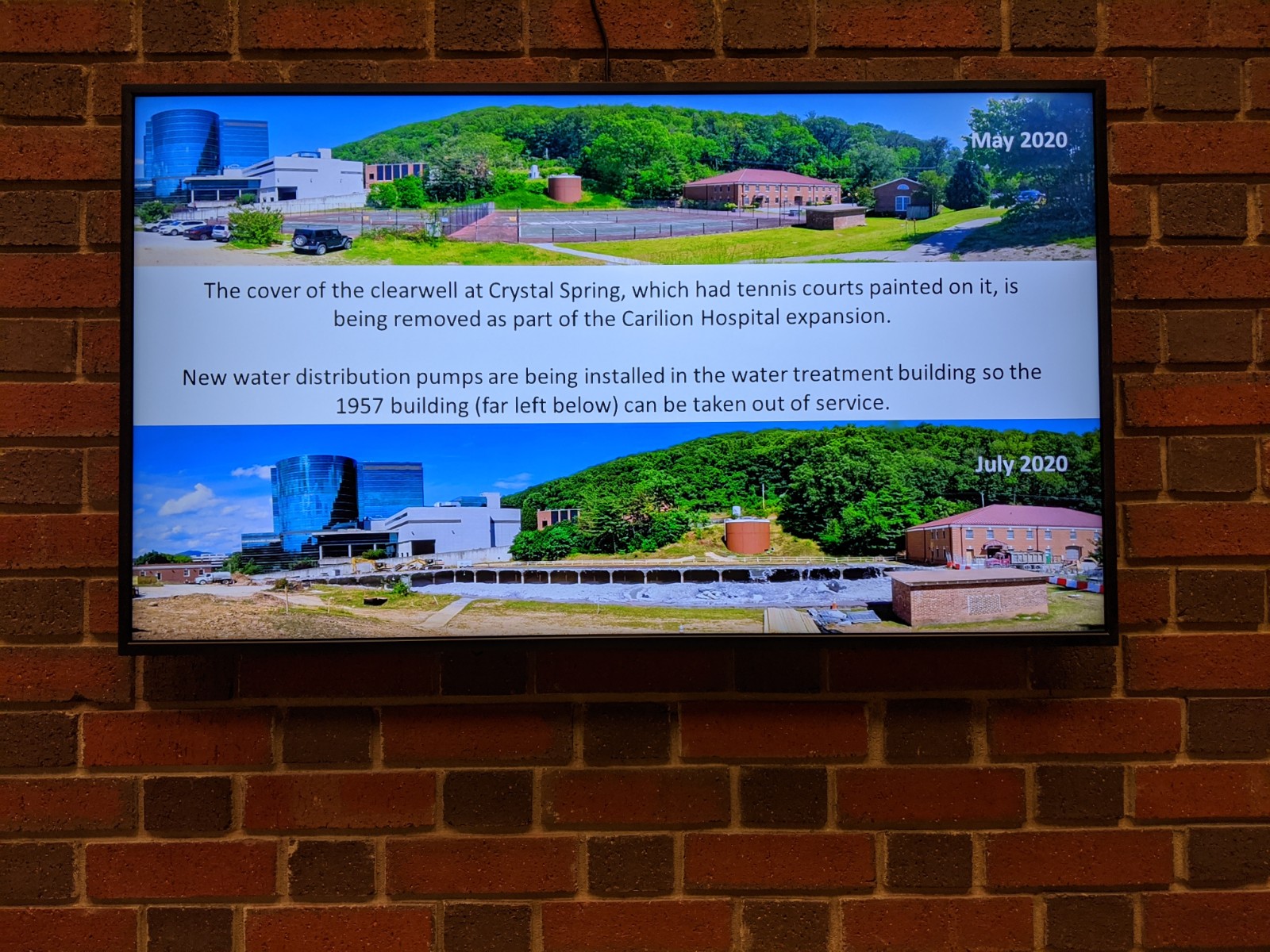 The digital signage allows all employees to understand what's happening with the authority.
"This helps us reach employees in a new way, it's another tool in the toolbox," said WVWA Human Resources Director Neil Norris.
The authority plans to use the system to: reinforce safety culture and values; share the organization's mission; promote upcoming training sessions; improve morale through employee recognition; announce benefit changes and open-enrollment information; and much more.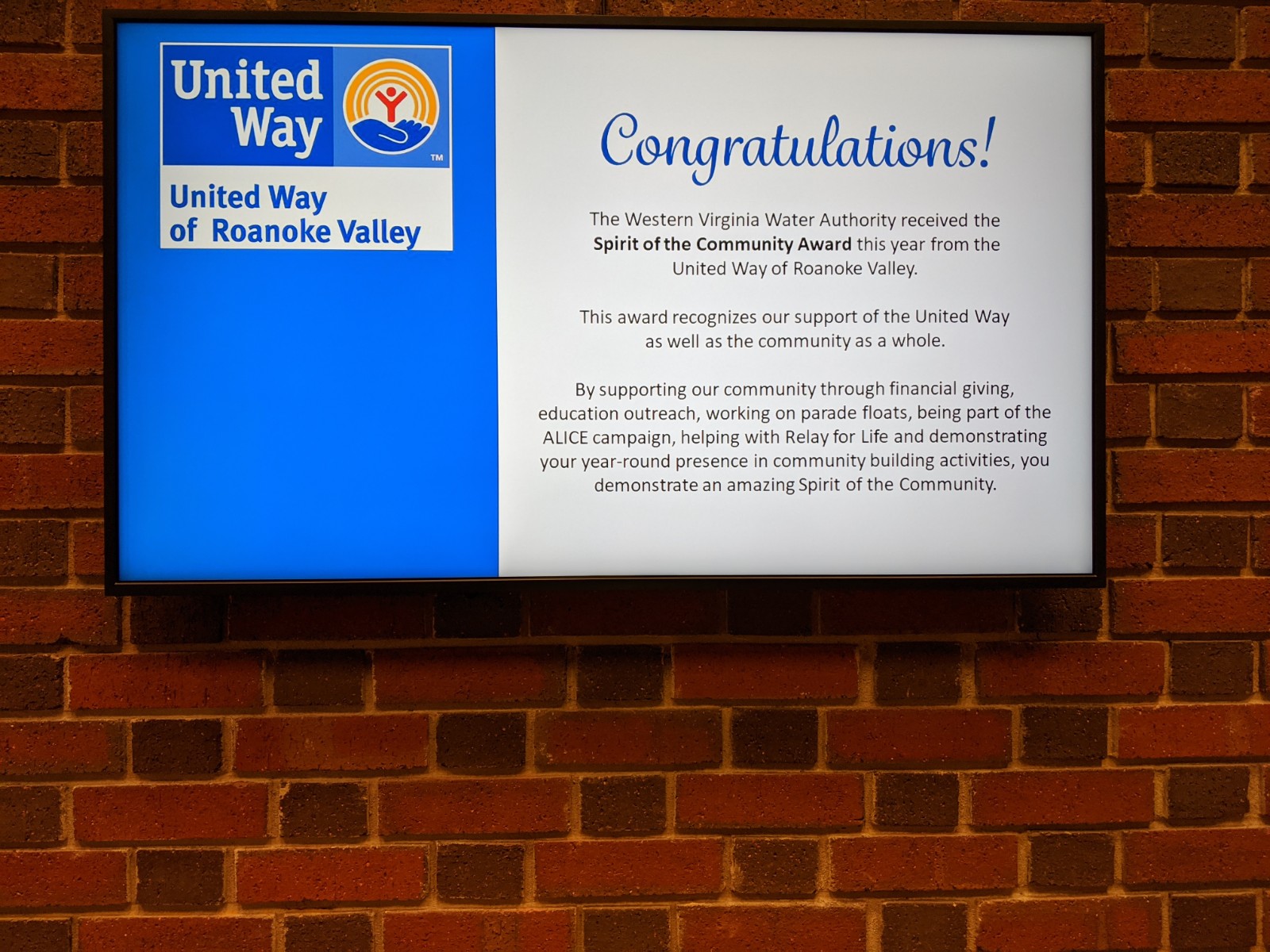 "We plan to use the system to inform our employees about our involvement in the community by sharing information about sponsorships, opportunities for staff to volunteer, and other events happening where the authority is able to demonstrate our value and commitment to the community," said Baumgardner.
However, plans for the monitors' use changed this spring with the COVID-19 pandemic. Messaging has focused on the importance of hand-washing, how to properly wear a mask, and the need to maintain social distancing.
Additionally, the monitors have been used to share information pertaining to the new Virginia Department of Labor and Industry (VOSH) Emergency Temporary Standard.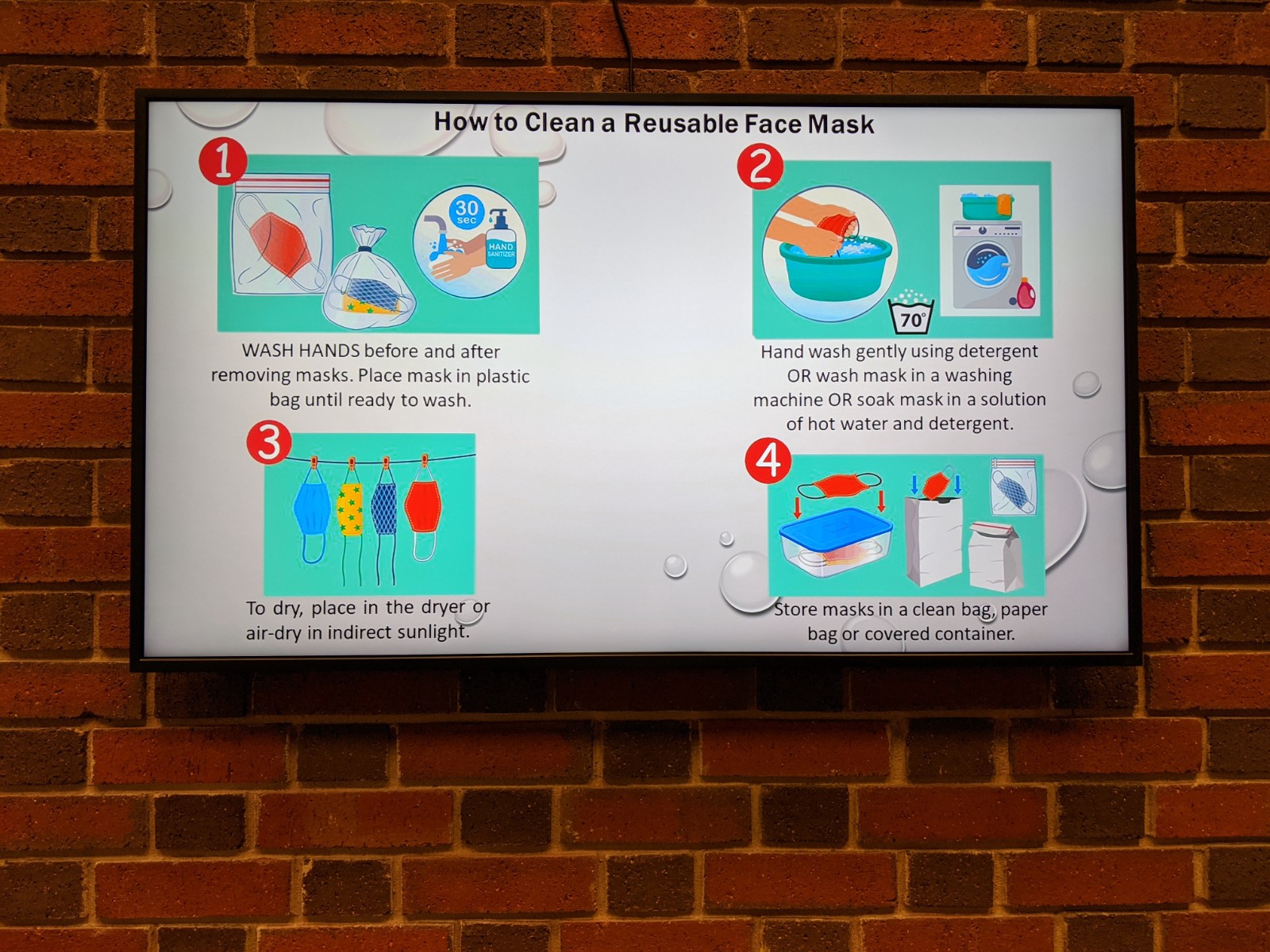 So far, the goal of engagement seems to be paying off.
"They are becoming more engaged, providing positive feedback, and offering suggestions about content to share," said Baumgardner.
Long-term, the monitors will be used to share important messages on safety, as well as to promote observances such as June as National Safety Month, March as Ladder Safety Month, and more.
"There's no perfect way to communicate to everyone in an organization," said Baumgardner. "The digital monitors are another tool to assist organizations such as ours."
The monitors have allowed the authority to increase the effectiveness of their safety program, as well as the culture of communication and safety.
Each year VRSA Risk Management Grants are distributed to members expanding their risk management programs. The funds are to be used to purchase safety equipment, attend training sessions, and for special educational endeavors aimed at broadening member understanding of governmental management.