Earlier this summer, Senior Safety Consultant Fonda Craig attended the Virginia Pupil Transportation (VAPT) conference – which included a mock school bus accident where it was reported that the bus had overturned, there were 25 students on board with serious injuries, and potential fatalities.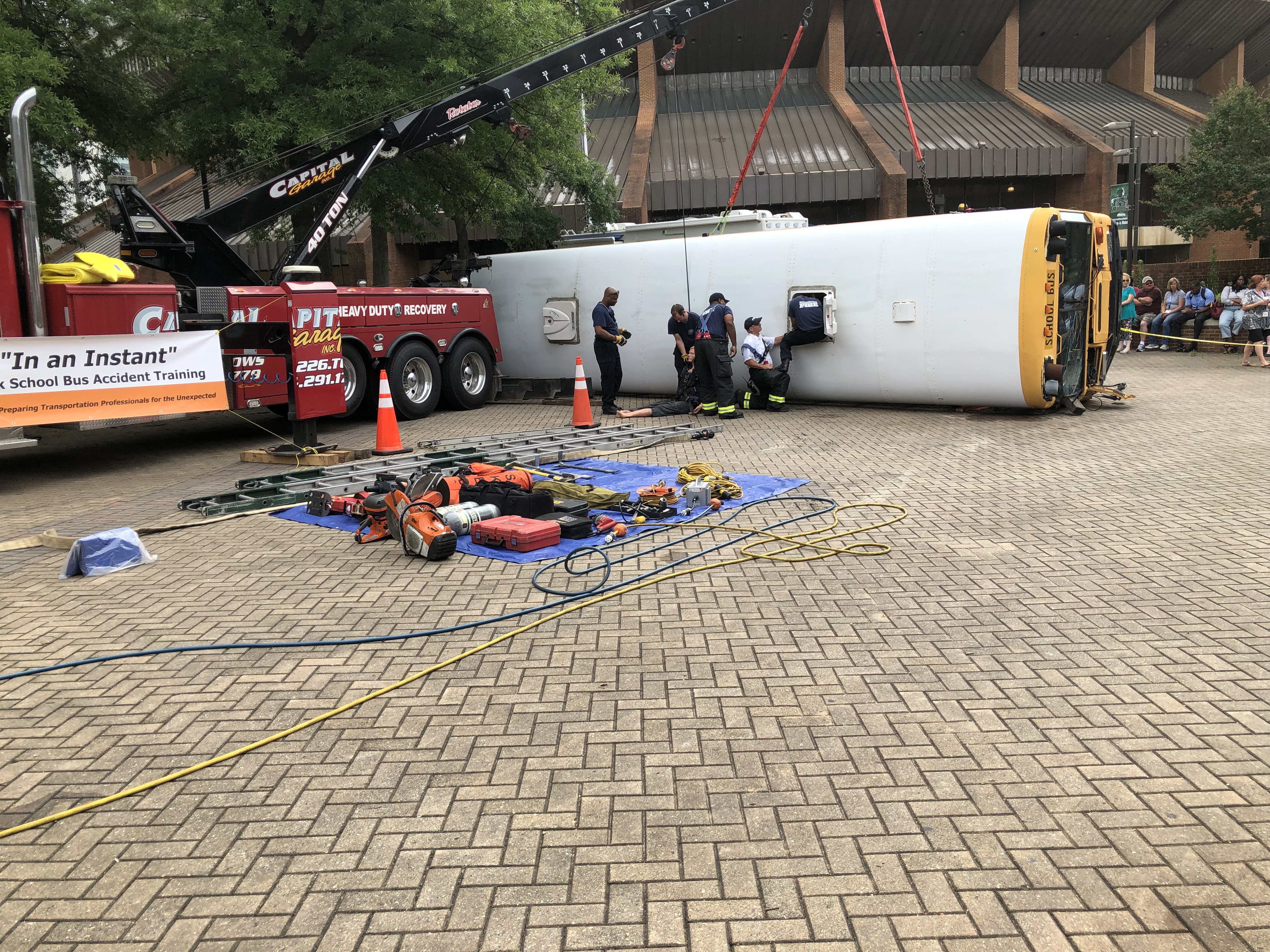 "Participating in this scenario, was Richmond fire, Richmond police, Richmond public schools, York County fire, York County Schools, Chesterfield rescue, state police and Wilkerson funeral home," said Craig. "It was a huge undertaking for all parties involved."
The following day there was a debriefing of the mock accident where Craig served on the panel.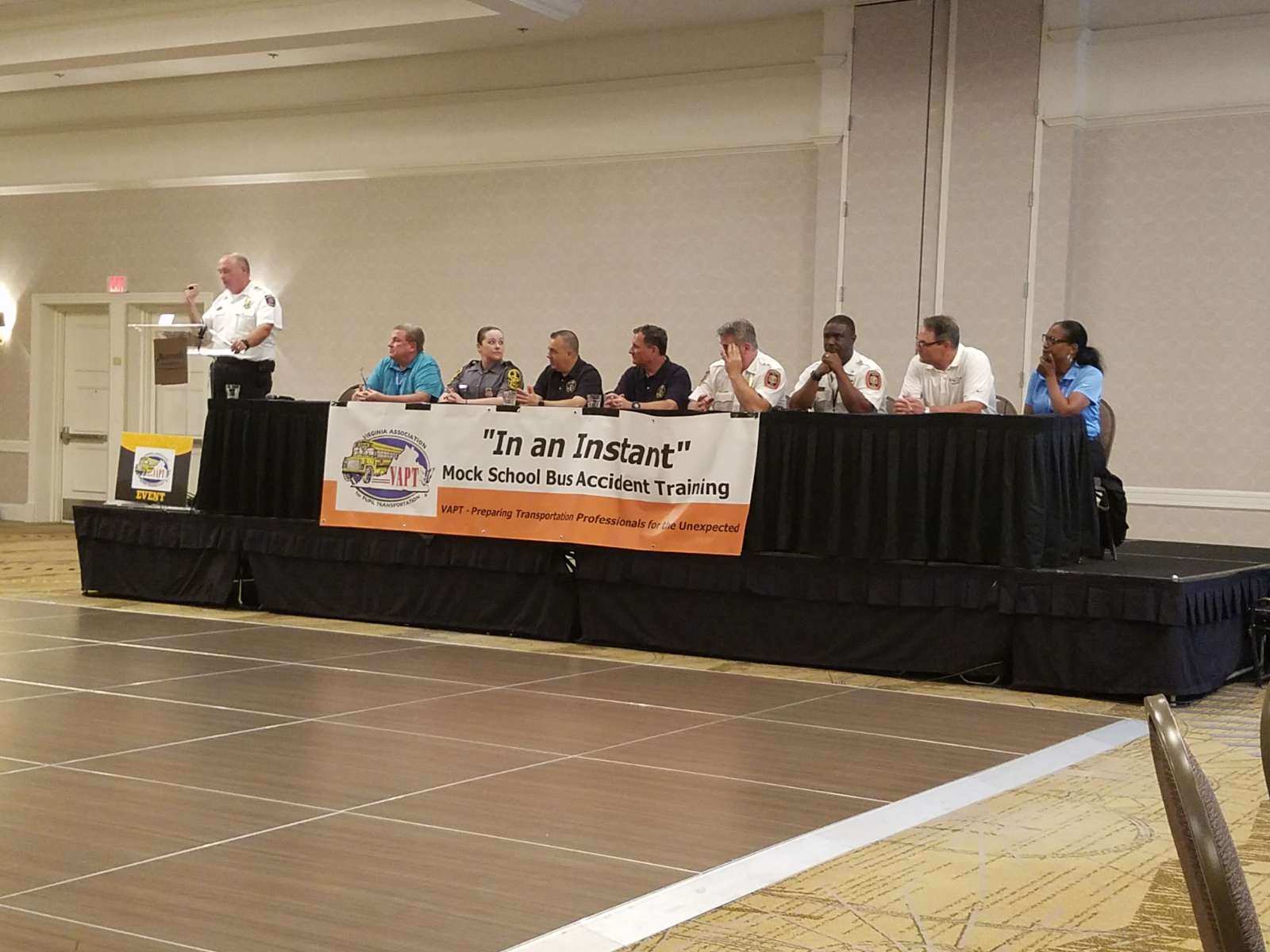 "The debriefing provided insight into what happens during such an event from each participant's perspective and lessons learned," said Craig.
After the mock incident, the fire department was allowed to cut up the bus using various pieces of equipment for training purposes.