March 13 is National K-9 Veterans Day, designated to honor and recognize the service and sacrifices of military and working dogs. March 13 is also the official birthday of the U.S. Army K9 Corps, which was formed in 1942.
VML Insurance Programs (VMLIP) insures more than 130 law enforcement agencies across the Commonwealth of Virginia, and provides coverage for the working K9s within these agencies.
VMLIP's Canine Mortality and Injury Coverage provides for the veterinary care of covered K-9's should they become injured as a result of law enforcement operations. The coverage would also cover the replacement cost of a K-9 if the dog was killed while performing law enforcement functions or stolen with signs of forced entry.
In recognition of National K-9 Veterans Day, VMLIP's Public Safety Specialist Gary Dillon visited Lex, a 3.5 year old German Shepherd who has been working with his handler, Lt. Josh Lynch, for two years.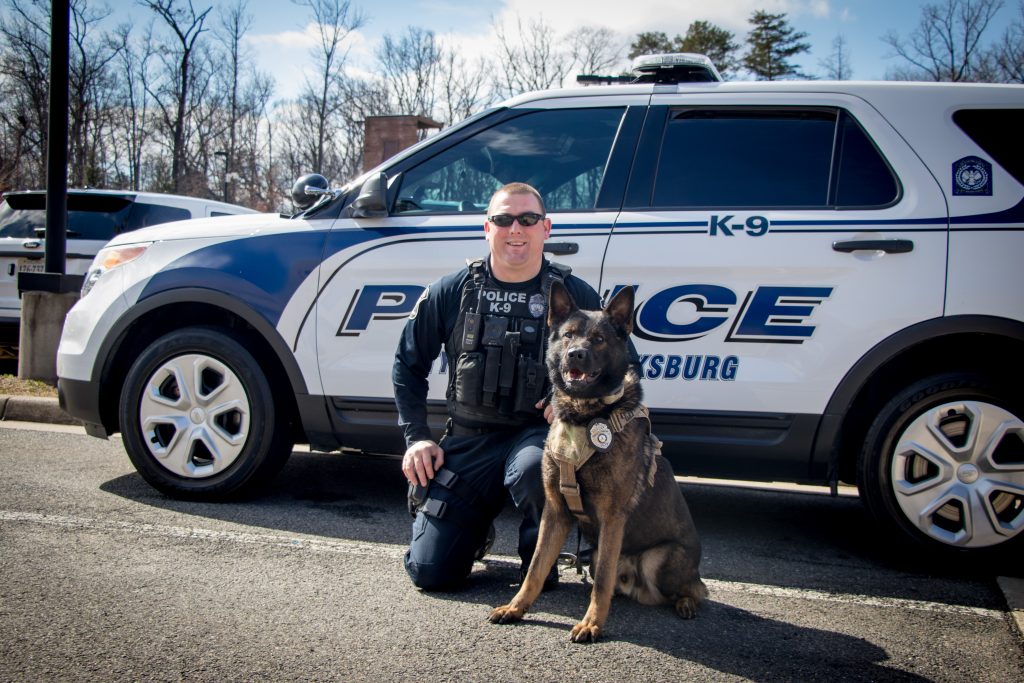 "Lex is trained in patrol utility work and drug detection," said Lynch. "His work helps in a lot of ways – his superior scenting ability, speed and agility helps in a variety of missions."
Lex's duties include responding to alarm calls, missing persons, building and area searches, as well as sniffing out illegal drugs, suspects, and articles of interest.
During their visit, Lynch and Dillon discussed various risks faced by K-9s, including emerging risks such as fentanyl. The department has gone above and beyond to ensure Lex's safety – training each officer on administering Narcan – approved by Lex's veterinarian – and providing canine first-aid training. Not only has this been provided to all law enforcement officers, but to first responders in the city's fire department.
"The Fredericksburg Police Department has made exceptional strides to provide Lex with the best tools and equipment necessary to perform his functions effectively and safely," said Dillon. "To take it a step further, the department recognizes the value of this four-legged member of the department by taking extra measures to ensure Lex has the proper medical resources should he become injured."
Lynch's vehicle is engineered for Lex's safety – with a "hot and pop" safety system that provides constant temperature monitoring. Should the vehicle become too warm, lights and sirens will begin, windows will open and a fan on the inside will begin to cool the vehicle.
Emergency care information for Lex is also kept in the dome light of the vehicle, so that in the case of an emergency, anyone responding would know where to take him.
Lex also has a ballistic vest – donated to him by local Girl Scout Olivia Powell. Powell raised more than $800 for the vest through fundraising and bake sales.
During their visit, Lynch demonstrated two training scenarios with Lex – including an article search and stopping a suspect – in this case protected with a bite sleeve.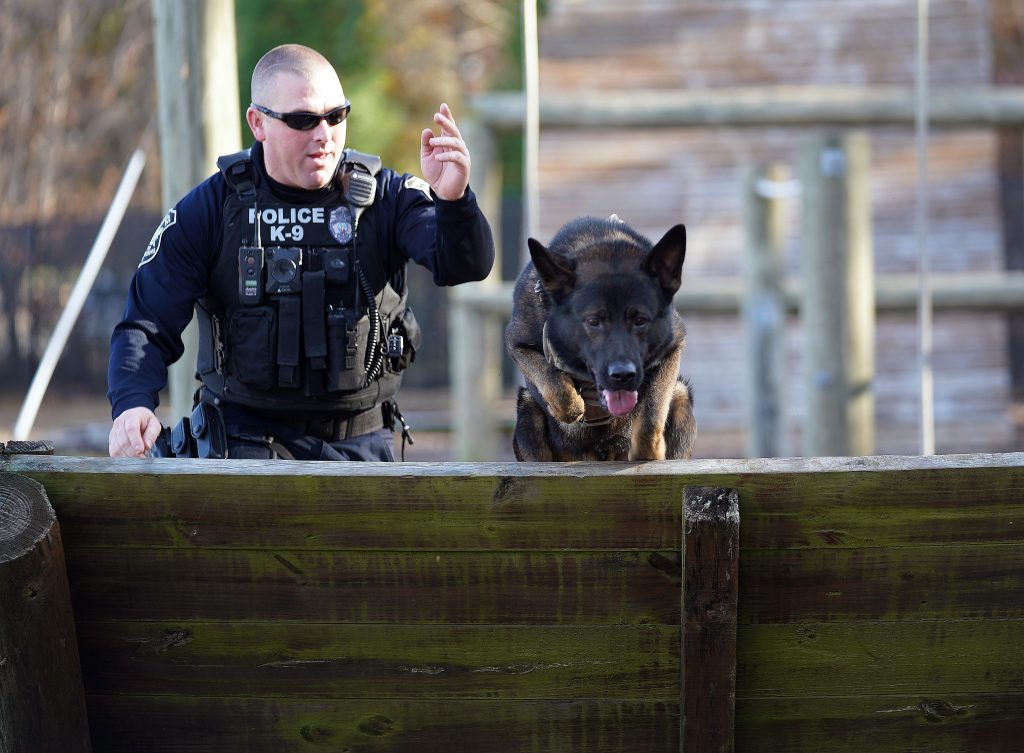 "Lex finds things using his nose only – he looks for the freshest human odor," said Lynch. "When he finds it, he will lay down, so that he doesn't disturb fingerprints or other evidence."
Recently, Lex helped find a gun hidden in the woods – tracking it to a hollowed out tree.
"Someone told me years ago that this would be the most frustrating and rewarding job," said Lynch. "It's frustrating because the dog will test you every day, but when you make that big find – when you find that bad guy – it's the coolest thing in the world."
For the full six-minute video on Lex, visit the VMLIP YouTube page at: www.youtube.com/vmlinsuranceprograms. For more information on VMLIP, visit: www.vrsa.us.