Last fall, VML Insurance Programs (VMLIP) welcomed two new staff to the Risk Services department. Gary Dillon came on board as the new law enforcement specialist, and Edward Shelton joined as a new safety consultant.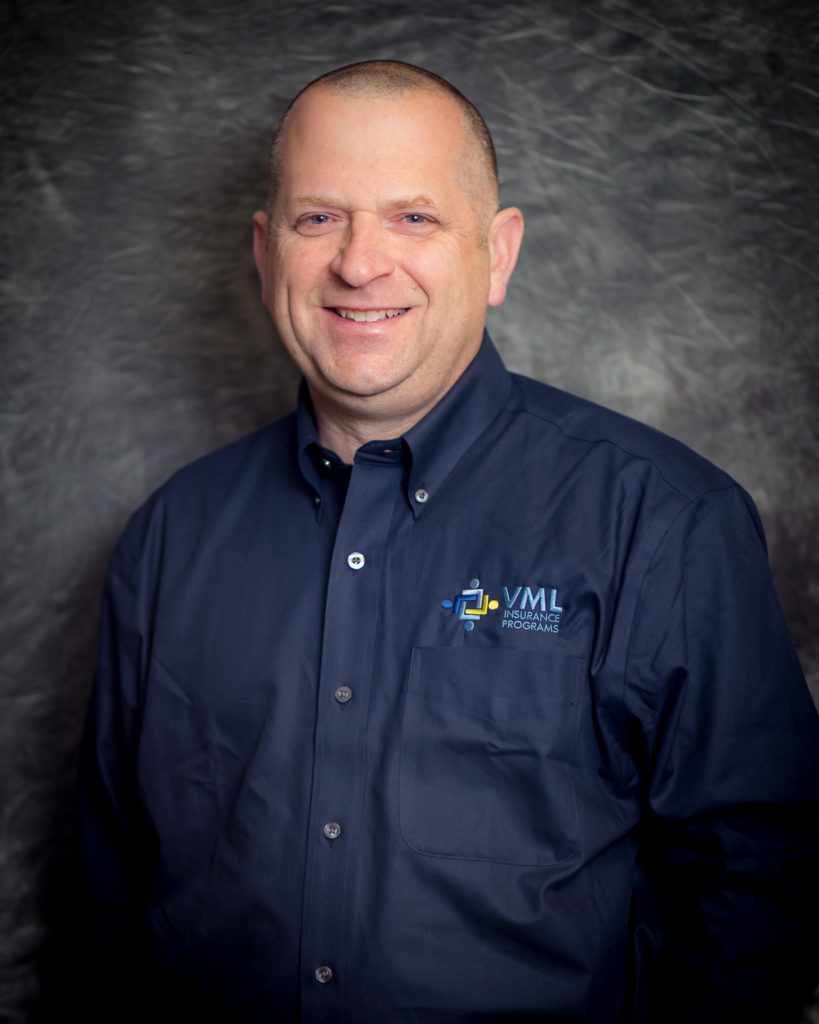 Dillon came to VMLIP from the Warrenton Police Department, where he served as deputy chief of police.
He began his law enforcement career as a police officer with the Town of Orange.
From there, he was instrumental in creating the West Point Police Department, which had previously been disbanded in the late 1970's.
"After council approval, we had 45 days to get it up and running. Seeing the West Point Police Department become the smallest accredited police department a few years ago made it all worth it," said Dillon.
In 2000, Dillon began working for the City of Charlottesville Police Department, where he served in various roles including police officer, detective, accreditation manager, and patrol supervisor.
In 2005, Dillon moved to the Virginia Department of Criminal Justice Services (DCJS) as the state accreditation program manager. Throughout his time in this position, he worked closely as the staff liaison with the commission that awards accreditation, as well as developed teams to assess law enforcement agencies, and helped the program develop into a national model for state accreditation.
Not surprisingly, Dillon stresses the value of accreditation for police departments.
"Now, more than ever, law enforcement should strive to be recognized as professional and ethical. To further be recognized as an accredited agency shows that the department has been measured by a set of best practices and found to be operating within those parameters," said Dillon.
Dillon then moved back out into uniform, taking the deputy chief position with Warrenton.
Since his career with DCJS began, he has worked closely with VMLIP Director of Risk Services Thomas Bullock when he worked as VMLIP law enforcement specialist. When the position became available, Dillon knew it was something he was interested in.
"Gary has a lot of experience with and understanding of police policies, procedures, as well as rules and regulations," said Bullock. "We are pleased he has come to VMLIP to share his knowledge and experiences with our members."
Dillon's goal for his first year with VMLIP is to get out and meet officers from over 120 police departments that the pool insures. On his third day on the job, he was already instructing the Below 100 course to officers on the Eastern Shore.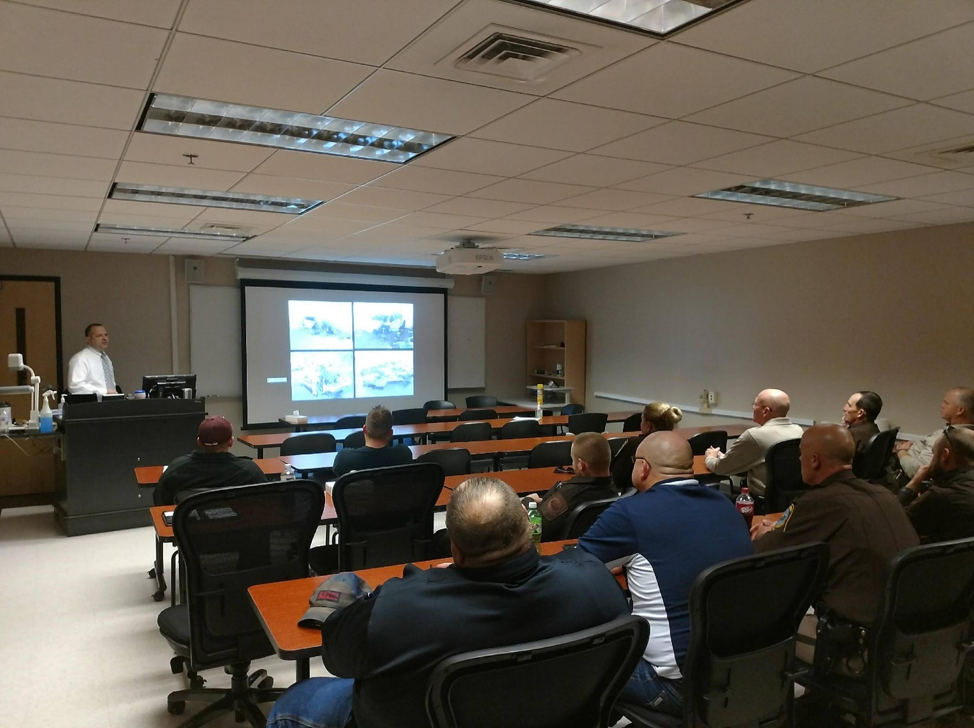 "The Below 100 campaign is intended to reduce preventable line of duty deaths through increased training and awareness," said Dillon. "Stressing the five tenants of Below 100 is key toward reducing line of duty deaths and accidents – wear your seatbelt, wear your vest, watch your speed, WIN – what's important now, and complacency kills."
Dillon lives outside of Charlottesville with his family, where he also volunteers with the local fire department and serves as a fire services instructor for Albemarle County Fire and Rescue.
"When I was at DCJS I was missing some of the public service aspects of being out in the community," said Dillon. "So I took fire service courses to become a firefighter as well as an instructor as a way to give back. I love to train and I love to teach, so this position with VMLIP is a great fit."
Also new to VMLIP, Safety Consultant Edward Shelton joined the pool last fall.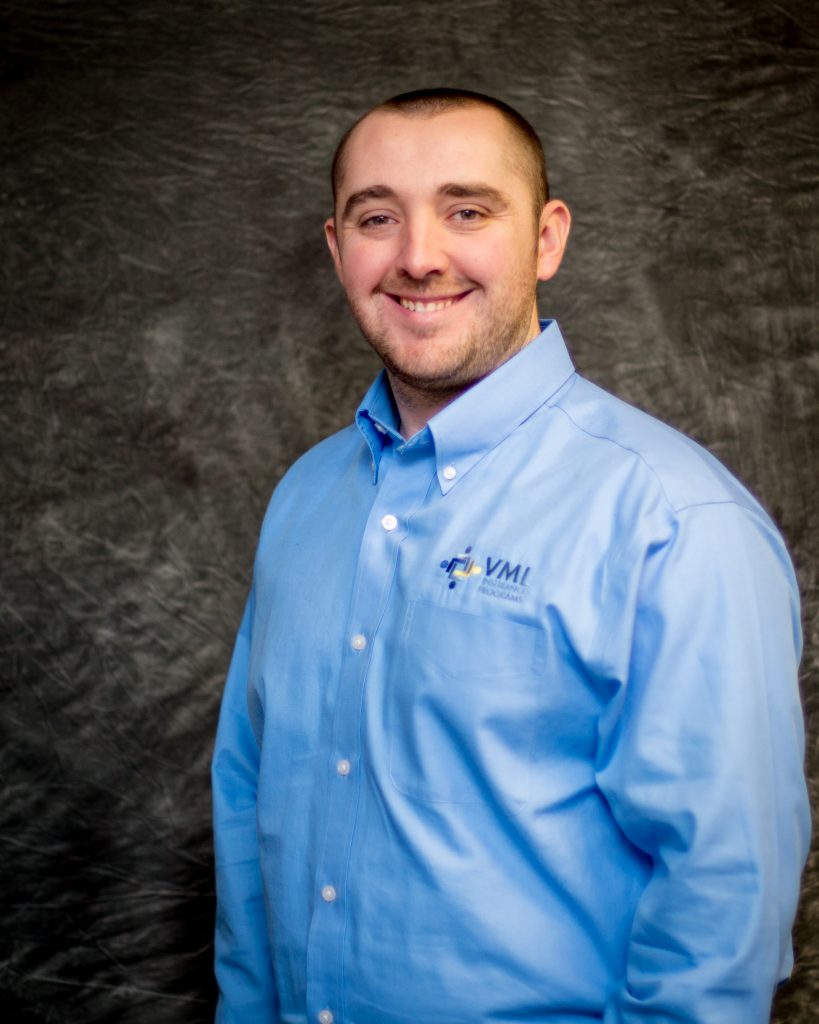 Shelton came to the pool from the Virginia Occupational Safety and Health (VOSH) Compliance Program, where he worked for three years as a safety and health consultant working with small businesses.
Previously, Shelton served in the United States Air Force as an air terminal operations center supervisor.
"A lot of what I did was similar to ensuring OSHA compliance, only within the air force," said Shelton.
He spent his last three years of service in Aviano, Italy conducting safety evaluations of aerial port operations, including explosive movements.
Shelton says he's looking forward to working with governmental entities through VMLIP.
"Sometimes in government things can be more challenging," said Shelton. "With budgetary restrictions, we have to be more creative to ensure the safest workplace possible. However, with the generous Risk Management Grants provided by VMLIP, my goal is to help our members reduce losses and increase safety."
Shelton will be covering the Southwestern Virginia territory. A native of Salem, VA, he has a familiarity with the area and will be working to set up visits with his members throughout the year.
"It's important to get out there and meet the members, and get their staff excited about safety too," said Shelton. "Having a culture focused on safety is shown to reduce accident rates – and employees are the biggest resources in that. Safety is built on employee involvement."
Shelton will be providing training solutions throughout the year via webinars and in-person. His first training webinar – VOSH Silica Update – is scheduled for April 12. Registration is available online.