On Wednesday, March 22, VMLIP Law Enforcement Specialist Thomas Bullock facilitated the first meeting of the newly formed Chief Advisory Committee.
The purpose of the meeting was to engage law enforcement members in order to advise and provide feedback to VML Insurance Programs (VMLIP) regarding past and future law enforcement risk management programming.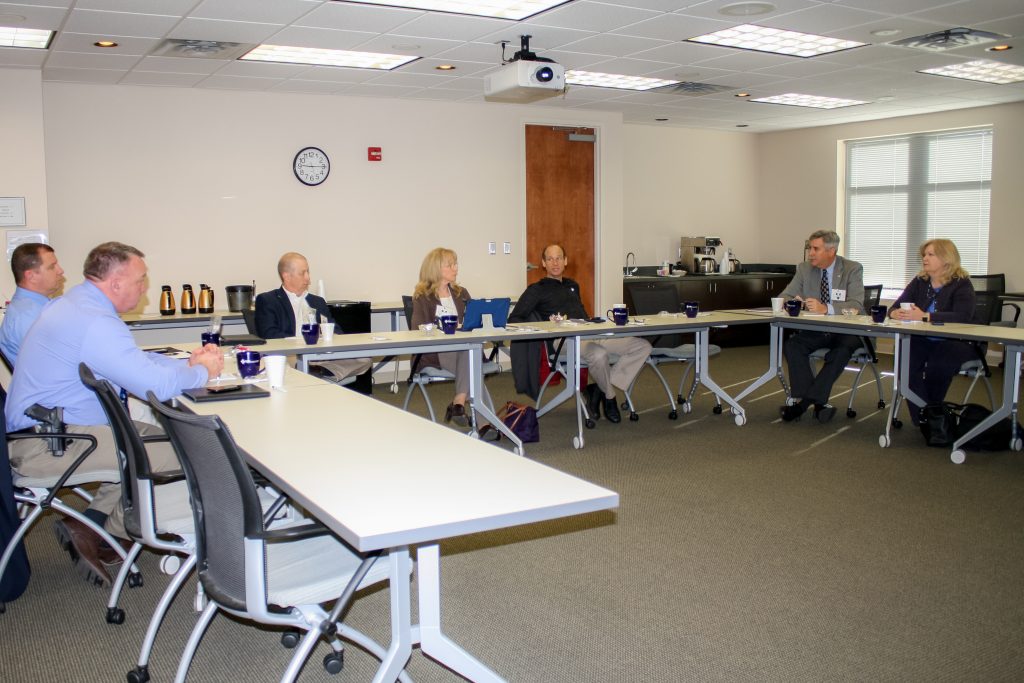 "We felt it was important to get input from the law enforcement community about what resources and training VMLIP can provide," said Bullock. "By providing the resources they need, we hope we can make their jobs safer while reducing litigation."
The group discussed building a partnership between VMLIP and the Virginia Association of Chiefs of Police (VACP), as well as between VMLIP and training academies on reducing injuries during training.
The group received presentations from various VMLIP staff, including VMLIP Managing Director Steve Craig as well as VMLIP Human Resources Director Tina Stevens, VMLIP Director of Communications Hollie Cammarasana, and VMLIP Director of Safety Services Beth Rosenthal.
Future meetings will focus on reducing law enforcement claims and injuries with the aid of data analytics, addressing multiple generations in the law enforcement workforce, and on communications and law enforcement.
The committee consisted of VACP Executive Director Dana Schrad, as well as police chiefs from the Towns of Damascus, Exmore, Purcellville, and West Point, and the Cities of Radford and Staunton.