While nearly 62 percent of VMLIP employees have more than 10 years experience with the pool  and 40 percent have more than 15 years, some claims staff are still relatively new.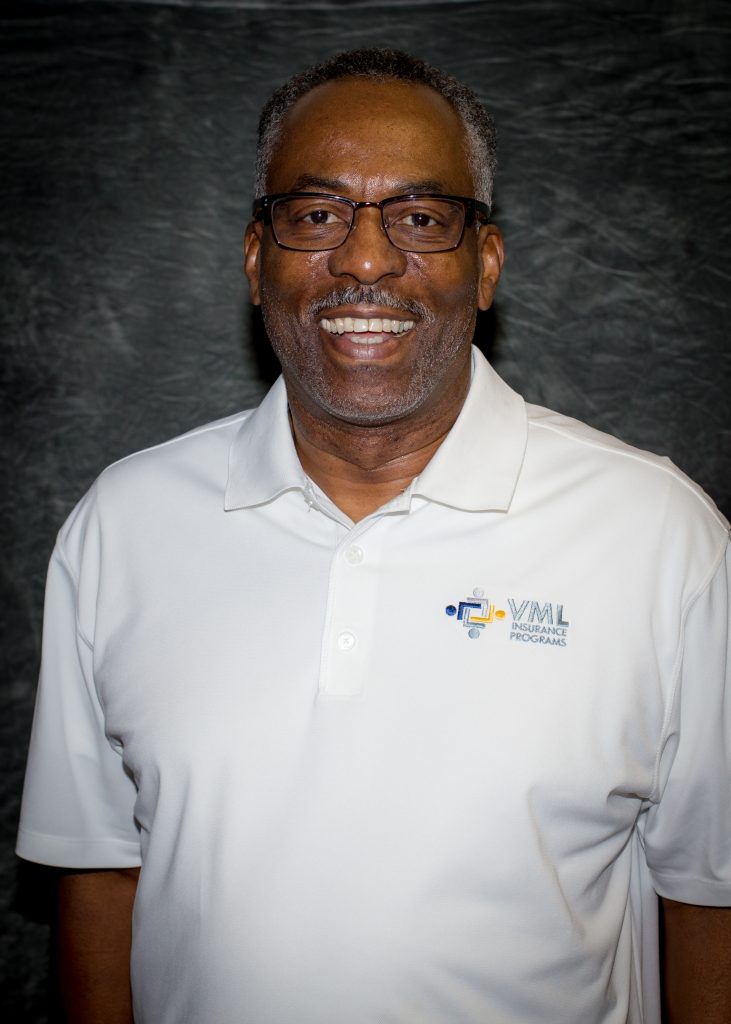 Greg Washington, senior claims representative, came to VMLIP in 2017 with more than 27 years of experience in claims. His career in insurance began in the mail room of a pre-Flo era Progressive Insurance in Richmond, Virginia.
"I worked up to the supervisory level, but I was always interested in what the claims staff did," said Washington. "I've always been intrigued about conducting investigations and putting the pieces together of what happened."
Eventually he moved to Maryland and joined the claims division, working on casualty claims, and eventually moved into working on physical damages to motorcycles, small to mid-size commercial vehicles and boats.
From Progressive, Washington worked with Hanover Insurance Company and Argonaut Insurance Company, handling general liability and litigation in multiple states.
"I really enjoy the investigation part," said Washington. "And working with people – realizing that they have been through something traumatic, and I can help guide them through the process."
Most recently, Washington worked independently as a contractor – which is how he arrived at VMLIP in February, 2017. He began working full-time for VMLIP in July, 2017.
"I received some assignments from VMLIP and became very interested in working with governmental entities and expanding my experience level," said Washington, who enjoys the smaller pool environment of VMLIP.
He works with members up and down the Interstate 95 corridor and as a backup for Scott Martin and Tracey Dunlap.
Washington has volunteered with Greater Works, Incorporated since 2004 on several projects, including those designed to mentor young men and help them to build self-worth.
"It's been extremely rewarding."
---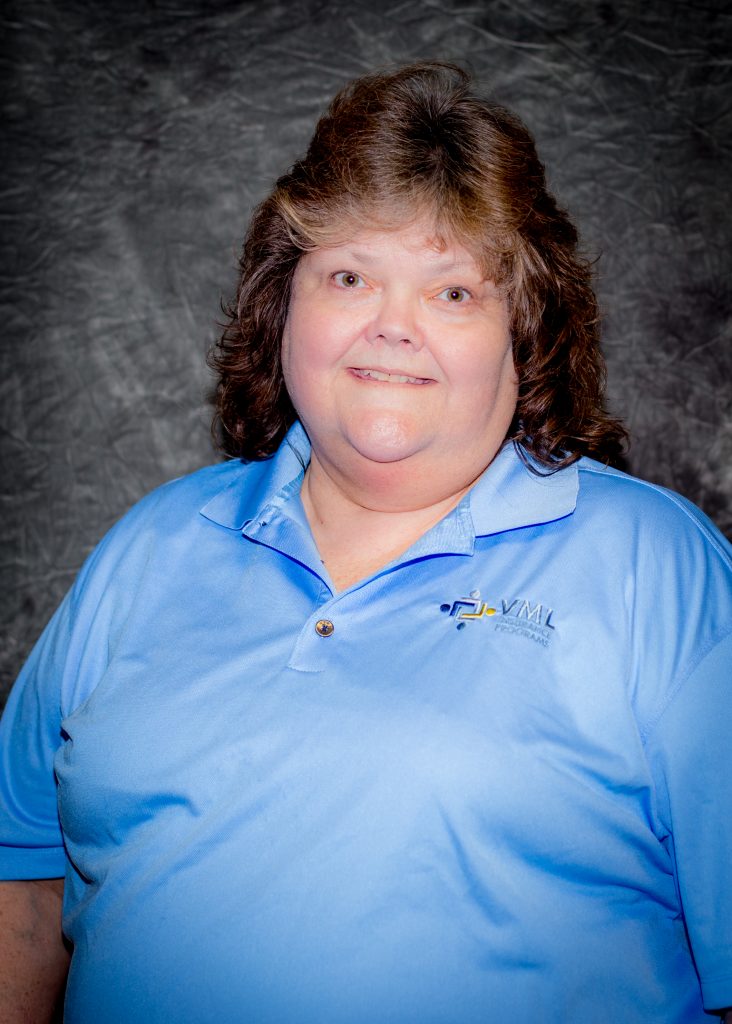 Pam Jones spent almost five years working in the communications dispatch division of the Henrico County Police Department, a role that helped her develop a camaraderie with many of the officers she worked with. Today she says she is enjoying that camaraderie again with her coworkers at VMLIP.
Jones joined VMLIP in January 2017 as a claims representative in the property and liability claims department. Her career in insurance, however, started when she began to look away from the shift work hours required with the Henrico County Police.
She moved into insurance working with employee accounts in the underwriting department of Continental, which was purchased by CNA. She began adjusting personal claims at Sentry Insurance before moving to PMA Insurance Group – where she spent some time working with current VMLIP Director of Property & Liability Claims Chuck Jones.
"At PMA I was working with police and fire departments on claims and became familiar with sovereign immunity for police, fire and municipalities," said Jones.
From there, she worked with Main Street America as a senior claims adjuster handling construction-industry claims before moving to Alfa Alliance in their personal claims division.
When she saw the opening at VMLIP, she saw a chance to work on claims that were similar to those she handled at PMA.
"Those were the types of claims I felt most content to handle," said Jones. "And I've very much enjoyed developing relationships with our members and helping them feel a little less anxious about how their claim will be handled."
Jones says the pool environment differs from the corporate insurance experiences of her past.
"At VMLIP we try our best to find coverage for our members," said Jones. "We have even had our coverage counsel review claims to see if there is a way we can find coverage for them, and our members are always there providing as much as possible to us as adjusters to help us make those informed decisions."
Jones grew up in the Richmond area and briefly worked for WHAP radio in Hopewell after attending the Broadcast Academy of Virginia. In her spare time she enjoys making wreaths, walking, birdwatching, and spending time with her 17-year-old labrador mix and chihuahua. She has three children and is expecting her second grandchild this summer.