By Jeff Cole, Director of Member Services, VMLIP
The Richmond Ambulance Authority's (RAA) clinical education staff has developed and now maintains an in-depth safe ambulance operator training program for current and new ambulance operators.
The Emergency Vehicle Operator Course (EVOC) is mandated by the Commonwealth of Virginia Department of Health, Office of Emergency Medical Services (VDH OEMS) for all individuals operating an ambulance.

RAA's program is one of the few recognized by VDH OEMS as a sanctioned course.
The current program began with RAA in 2007 and constantly undergoes improvements as equipment and vehicles change.  The five-year ratio of at-fault accidents to the number of RAA vehicles, illustrated below, indicates a reduction in at-fault accidents since 2013.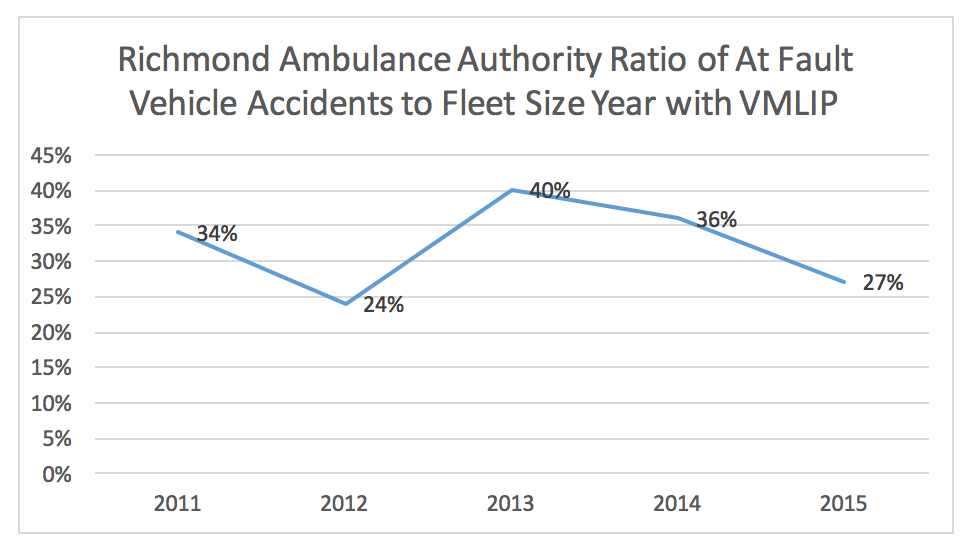 Bryan McRay, Safety and Risk Management Director, attributes the effectiveness of the safe operator training program to the commitment of the operators and to the support by RAA's top management.