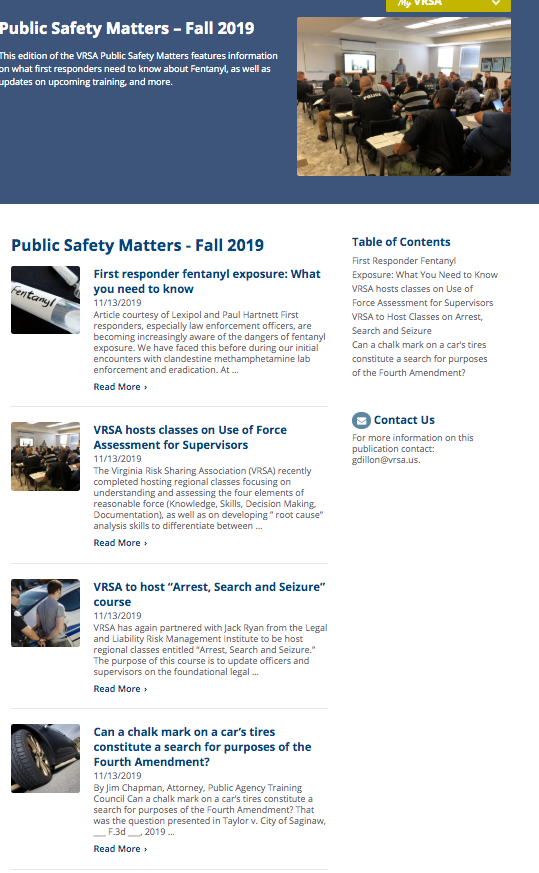 The Public Safety Matters newsletter is available to members purchasing Law Enforcement Liability Coverage.
Each issue the newsletter provides updates on current issues impacting law enforcement, fire and emergency medical services, including recent court decisions, changes in best practices, and more.
Members may access the most recent Public Safety Matters newsletter here.
For more information on this publication contact: gdillon@vrsa.us.