The VML Insurance Programs (VMLIP) website last underwent a redesign in the fall of 2011. This spring, VMLIP will unveil a completely new website, with a new look and navigation – plus updated applications and functionality designed to maximize the user experience for VMLIP members.
Please note: images in this article are design examples only, and are subject to change.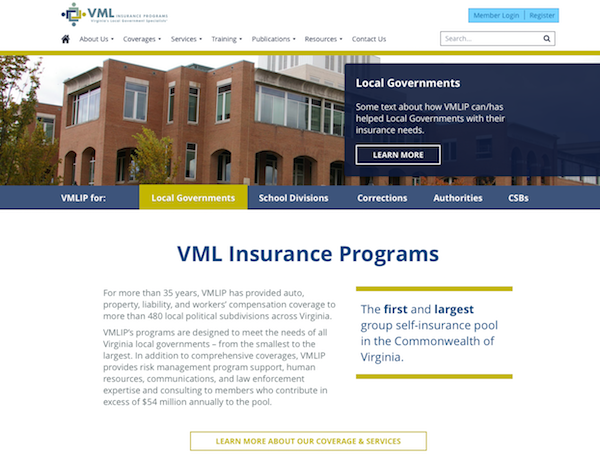 The new site launch will be preceded by a number of communications and webinars to preview the new navigation and functionality.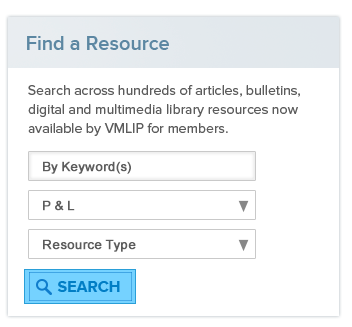 The spring launch represents Phase 1 of a multi-phase project. Initially, the website redesign will focus on providing existing functionality in a friendlier environment that is easy to navigate. The new site will feature an advanced search function for training resources. The search function will allow members to search across multiple resource types – such as recorded webinars, bulletins, modules, videos, VMLIP Online University courses, and much more without having to navigate to separate silos of the site.
The redesigned website will also "push" content to members based on areas of interest and coverages purchased. As an example, members whose primary role within their entity is with human resources, will see more human resources based resources, news and information on their member home page.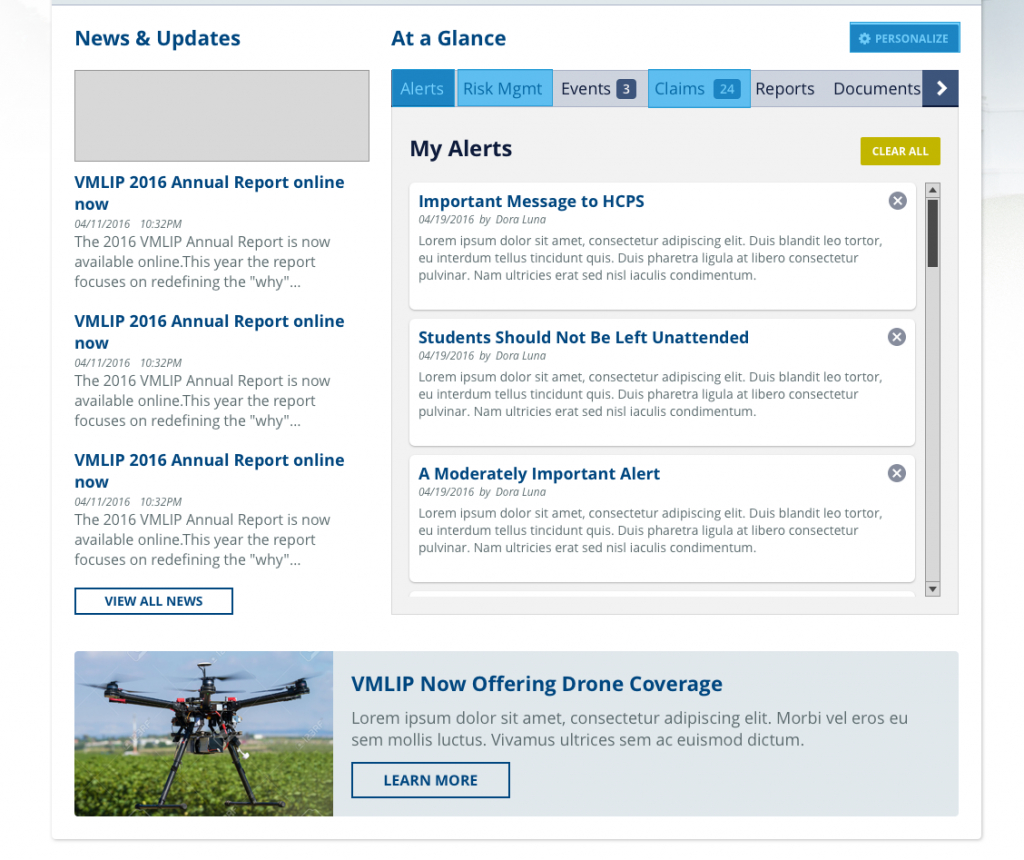 The new site will be mobile responsive for use on a variety of devices. It will also have enhanced claims reporting capabilities, including the ability for members to save a claim in progress and to see what claims were recently submitted.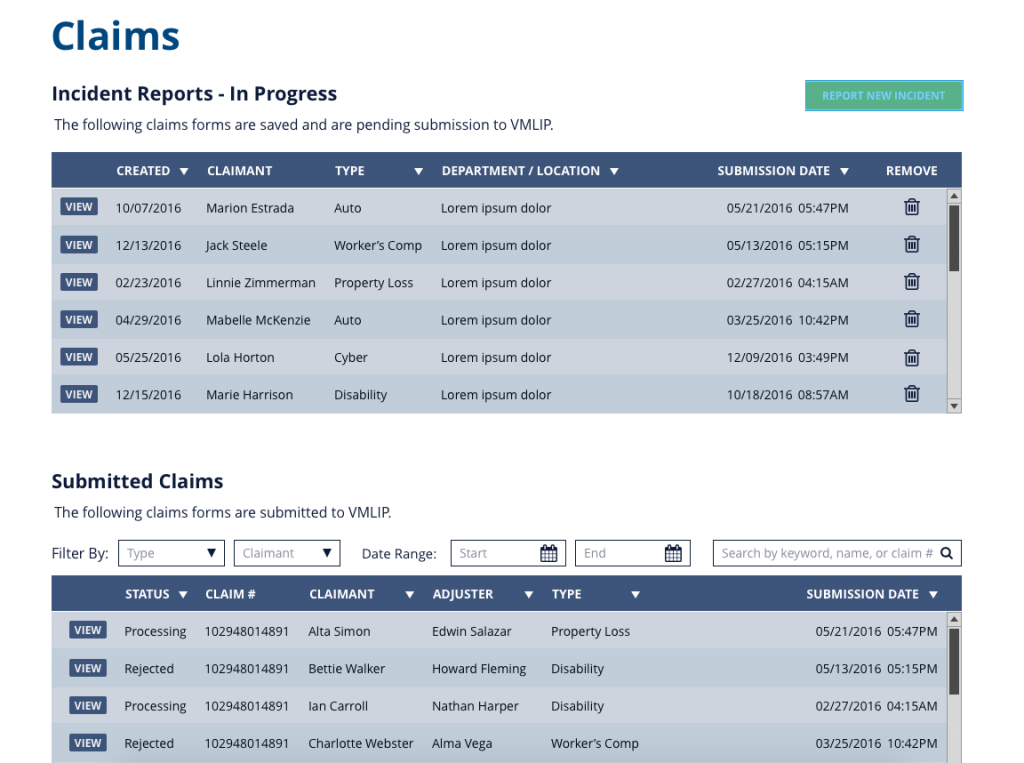 In future phases, the new website will have significant reporting enhancements, including drilldown capabilities; a streamlined process for requesting certificates of coverage; and online Risk Management Grant applications; in addition to so much more.
Between the time of the new site implementation this spring, and an update scheduled to release in July, access to the Risk Management Guidelines assessment will not be available.
In order to expedite premium credits for meeting the RMG, members are advised to complete the RMG assessment by March 31. Online access to the RMG assessment will not be available between the time the new site is implemented this spring, and the release of the new RMG assessment in July.
It is important to note the new website will only support the following browsers:
Internet Explorer (IE) version 10 or higher
Firefox
Chrome
Edge
If your entity is using an older browser, you may e-mail VMLIP staff for additional information and strategies for updates.
Watch your inbox beginning in March for updates and information on the new site.