The National Oceanic and Atmospheric Administration (NOAA) predicts an above-average storm season in 2017. NOAA has predicted between 11 and 17 named storms in 2017 that will reach winds of 39 MPH or more, with five of those developing into hurricanes and two to four becoming major hurricanes.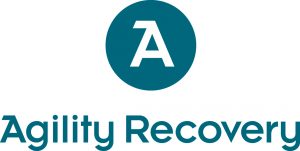 VML Insurance Programs (VMLIP) provides access to business continuity services through Agility Recovery (Agility) to eligible members. Agility provides access to generators, technology, office space, and Internet/phone connectivity for members in the event of a widespread or localized disaster, in addition to business continuity planning assistance.

Prepare Now with MyAgility! To get started…
Contact your member services account representative by calling VMLIP at: 1 (800) 963-6800. They will ensure you have access to Agility and assist you in setting up the account.
Log-on to Agility at: www.myagility.com and establish your password and account.
Select "Recovery Profile" and complete the various sections to establish your Agility recovery plan. We recommend completing at least the key contact information and upload current asset schedules.
Select "Alert Notifications," and complete the required fields to establish e-mail and text communication for your organization, to be used in case of office closure or business interruption.
Select "Resource Center" to browse additional resources and services available to you through Agility.
myAgility contains a variety of sample programs, guides and other planning tools to enable members to create, store, view and update recovery planning information. Examples of these features include:
Specifying the resources you will need at time of recovery;
Creation of an internal communications plan;
Storage of supply-chain contact and other important documents; and
Fixed asset inventories.
myAgility will also allow you to:
Add key contacts into the built-in alert notification system;
Upload important documents for safe keeping;
Build and maintain a vendor management system;
Build and maintain a fixed asset inventory; and
Gain access to dozens of planning resources including a COOP plan template, preparedness evaluation forms and weather-specific checklists to help them prepare for tomorrow…no matter what.
In addition to recovery assistance, Agility provides extensive business continuity planning tools and resources. A dedicated Agility Continuity Planner will work with you to set up and customize a private myAgility page on the Agility Web site.