March 23 @ 10:00 am

-

11:00 am
Upcoming Event
Are Your Catalytic Converters Safe From Theft?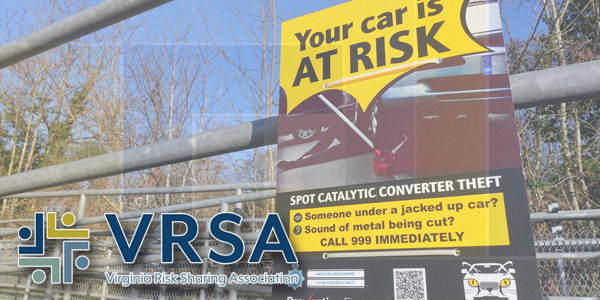 Theft of catalytic converters is on the rise. Thieves can steal this device in a matter of minutes, sell it to scrap metal dealers, and receive hundreds of dollars for the precious metals it contains.
Please join us for a virtual engagement as Todd Foreman, director of law enforcement outreach with the Institute of Scrap Recycling Industries (ISRI), provides valuable insight into legislative updates and preventive measures.
Open to Auto, General Liability, Law Enforcement Liability, Property PR/IM/CR Only