VML Insurance Programs (VMLIP) has received recognition from the Association of Governmental Risk Pools (AGRiP) for completion of its Advisory Standards review, which demonstrates adherence to best practice guidelines for pool operations.
Pools participate in the recognition process to meet best practices standards developed by pooling peers; train future pooling leaders; and review internal policies, practices and procedures.
AGRiP's Advisory Standards for Recognition are best practice guidelines for a pool's internal review process. Using the Advisory Standards, pool staff can conduct a thorough evaluation of core operational procedures, considering updates or changes where appropriate. Accompanying materials help organize pool policies and procedures for long-term success.
"We are committed to ensuring that our  members are well served by VMLIP," said VMLIP Managing Director Steve Craig. "Ensuring we adhere to industry best practices, maintaining a strong balance sheet, and producing a GFOA recognized CAFR are just some of the things we do to give our members peace of mind."
"I am particularly proud that our most recent VMLIP Leadership Academy graduates conducted this project over the past several months," continued Craig.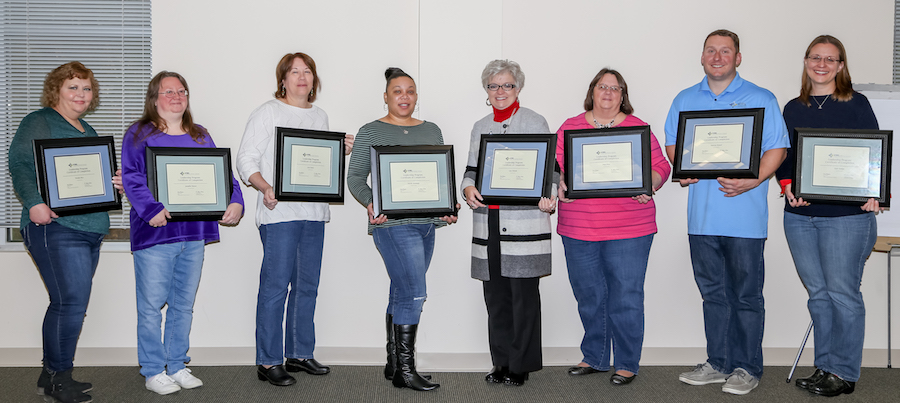 Graduates working on the project include Controller Lisa Davis, Senior Underwriter Marcus Hensel, Medical-Only Claims Adjuster Nicole Jennings, Indemnity Claims Representative Jennifer Moore, Recovery Specialist Pam Pitts, Senior Indemnity Claims Representative Wendy Rice, Senior Account Executive Lisa Schenk, and Senior Data Analyst Kari Soniat.
Upon a pool's completed internal review of Advisory Standards, and an associated peer review process, AGRiP Recognition was awarded for a three-year period when VMLIP must reapply.
About one-third of more than 200 AGRiP member pools have received recognition, and VMLIP is the only such pool in Virginia to do so.
VMLIP uses the Advisory Standards for Recognition process to:
•Review the content and documentation of internal policies
•Review current practices and procedures
•Train up-and-coming pool leaders
•Facilitate collaboration among pool departments or functions
•Meet best practices standards developed by pooling peers
•Provide governing pool boards with assurance that operational best practices are being met
For more information on AGRiP, visit: www.agrip.org.